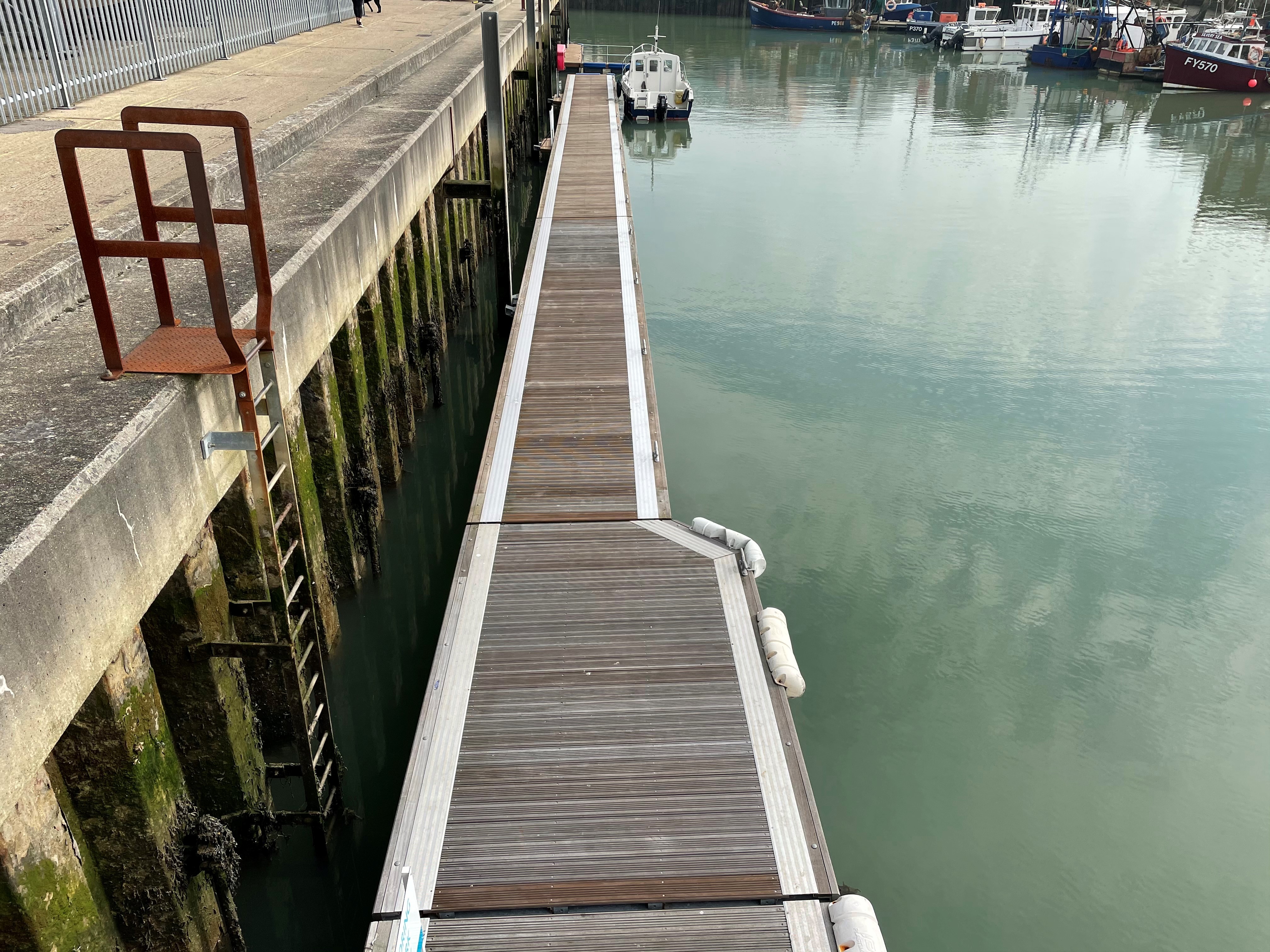 Just a quick update on what has been going on at KB as we get ready for what we hope is a very busy season on the water and an antidote to the last few months of this hideous second wave of the pandemic.
The new pontoons arrived two weeks ago and have now been installed and are ready for action. This means that along with the new section of pontoon under the bridge-head and gangway that was replaced last year, all KB pontoons have now been renewed. In addition, areas of the main yard have been re-surfaced which will speed up the launching and recovering of boats.
Most importantly, we are getting ready for a very busy boating year. KB has remained open throughout for contractors and those local boat owners who could get to the dry-stack and launch within the government guidelines but, as of 29th March, the 'STAY AT HOME' order will hopefully end and all clients will be able to go boating with up to 6 people from no more than 2 households. After April 12th we hope that bars, restaurants, yacht clubs and other venues ashore will begin to open up and we can enjoy fully our favourite spots once again.
If the end to last year's lockdown is anything to go by, and the weather plays ball, we expect to be very busy. If you want to be ready for the off and need anything organised on your boat please call the office at the earliest opportunity as engineers and contractors are already getting booked up.
We all sincerely hope that, through the huge efforts of all of us, and this country's fantastic vaccination programme, of which we should all be proud, we seem to have finally got Covid under control in the UK and can look forward to a great British summer with some confidence.