Frequently Asked Questions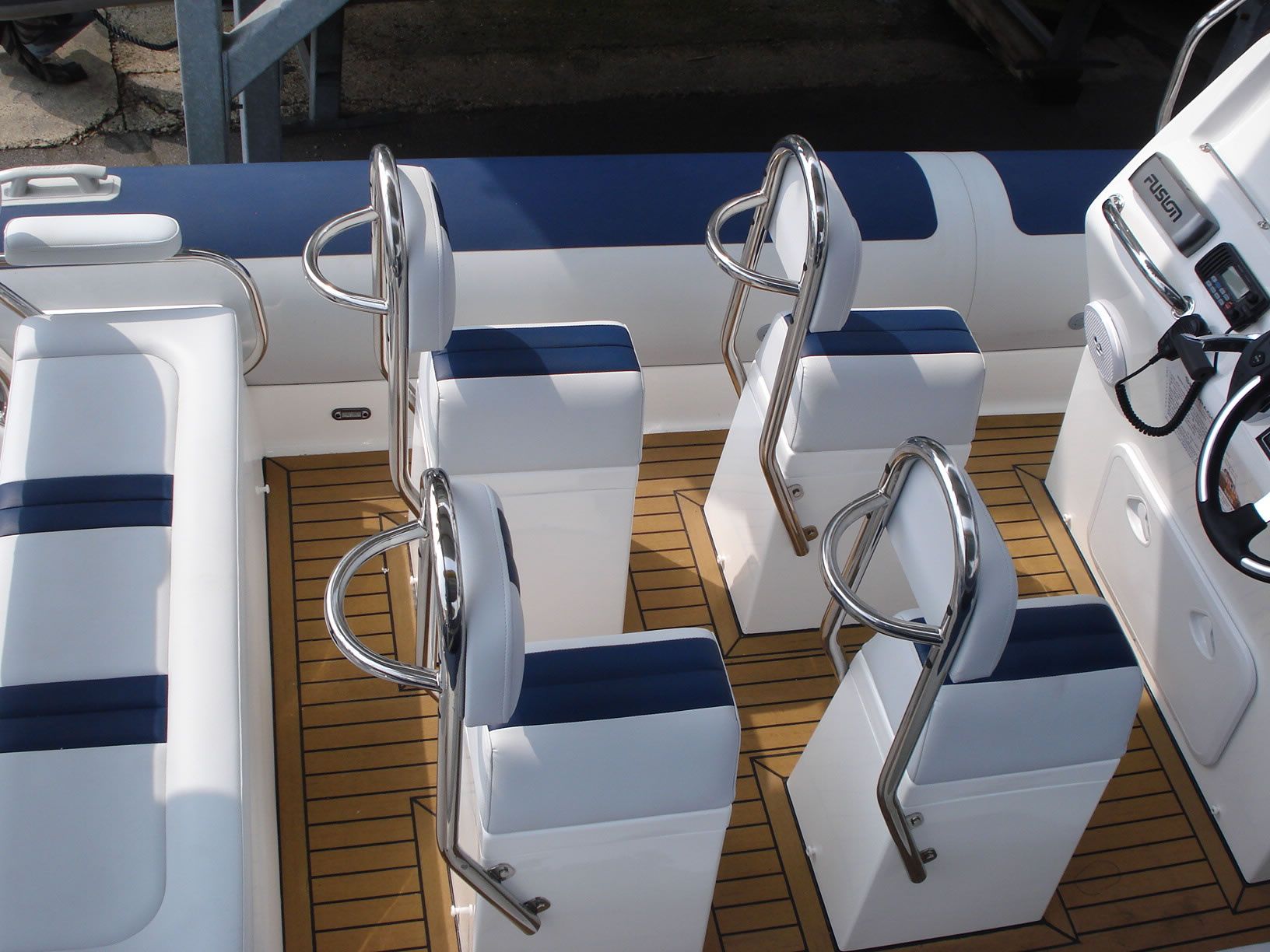 WHAT ARE YOUR DRY STACK PRICES
Dry Stack launch & recovery prices start from as little as £3,180, but full details of KB Dry Stack packages and prices can be found here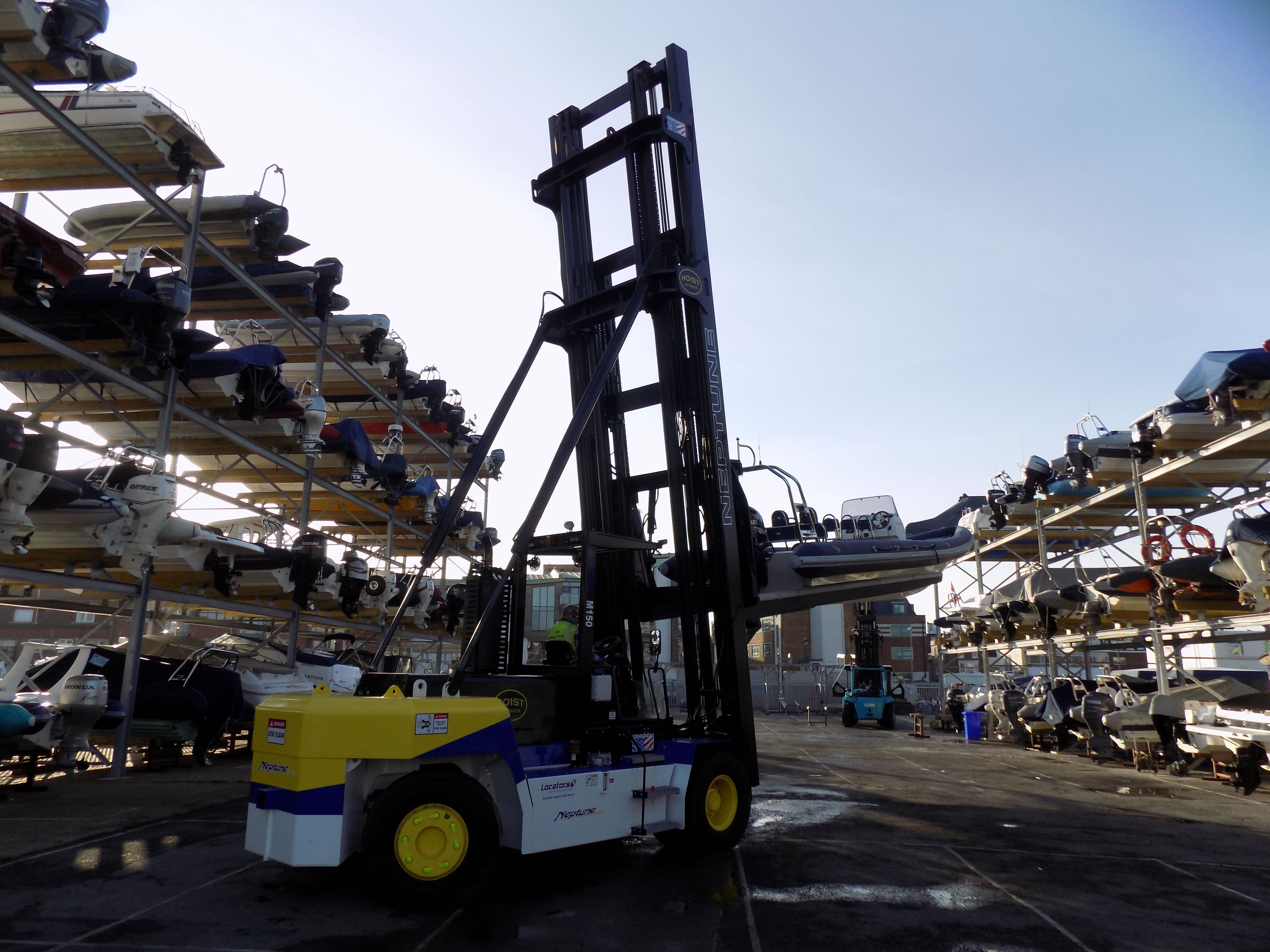 CAN I LEAVE MY TRAILER WITH YOU
The Dry Stack Launch & Recovery system does not require you to have a trailer as your boat is stored on a specially designed rack system.
However, if your boat has a trailer we can store it for you while your boat is in the Dry Stack. Trailers are stored off-site in a secure compound and should you require it, we will collect it and deliver it back to the Dry Stack.
Cost for annual trailer storage is just £390.00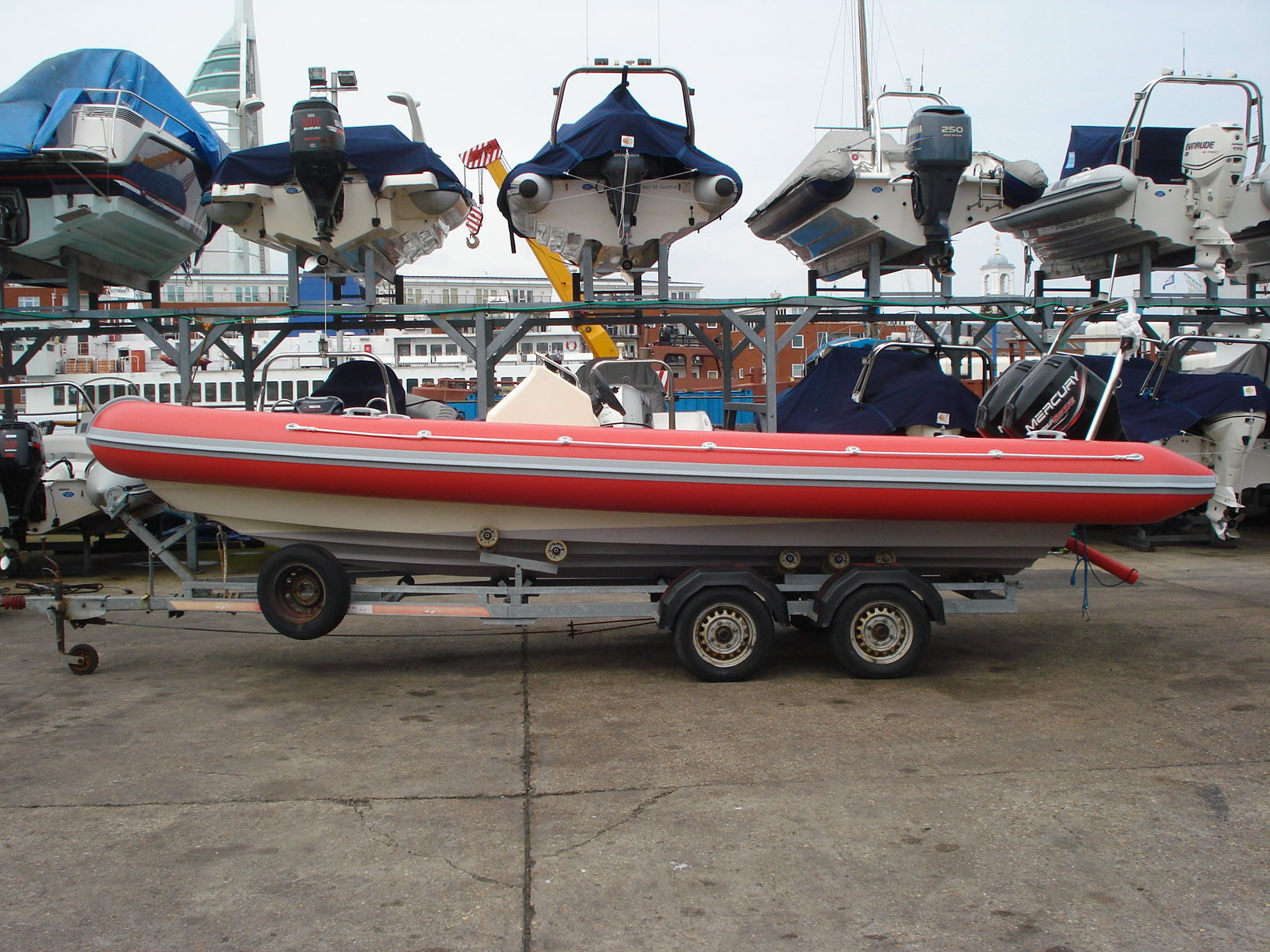 ARE THERE ANY HARBOUR REGULATIONS FOR PORTSMOUTH
QHM Portsmouth are still rigorously enforcing the regulations for boats entering and leaving Portsmouth Harbour. On slipping from the pontoons and again when in the vicinity of the Camber entrance you are required to call up QHM on Channel 11 and request to cross from Camber Docks to Ballast Pile and upon return request to cross from Ballast Pile to Camber Docks. Boats entering and leaving the Harbour should use the small boat channel on the Gosport side.

If you are unsure of what to do, please ask a member of the Dry Stack Team, who will be happy to run through the necessary procedures.

The current regulations insist that all boats carry a VHF radio for which a licence is required. Many of you already have VHFs fitted to your boat and hopefully hold the relevant licence. If you do not have one, we are able to supply waterproof handheld VHF transmitters or supply and fit fixed units to your boats.

If you do not hold a valid VHF licence we can arrange for you to attend a VHF course
here at the Boat Park – just call the office on 023 9283 3166 or e-mail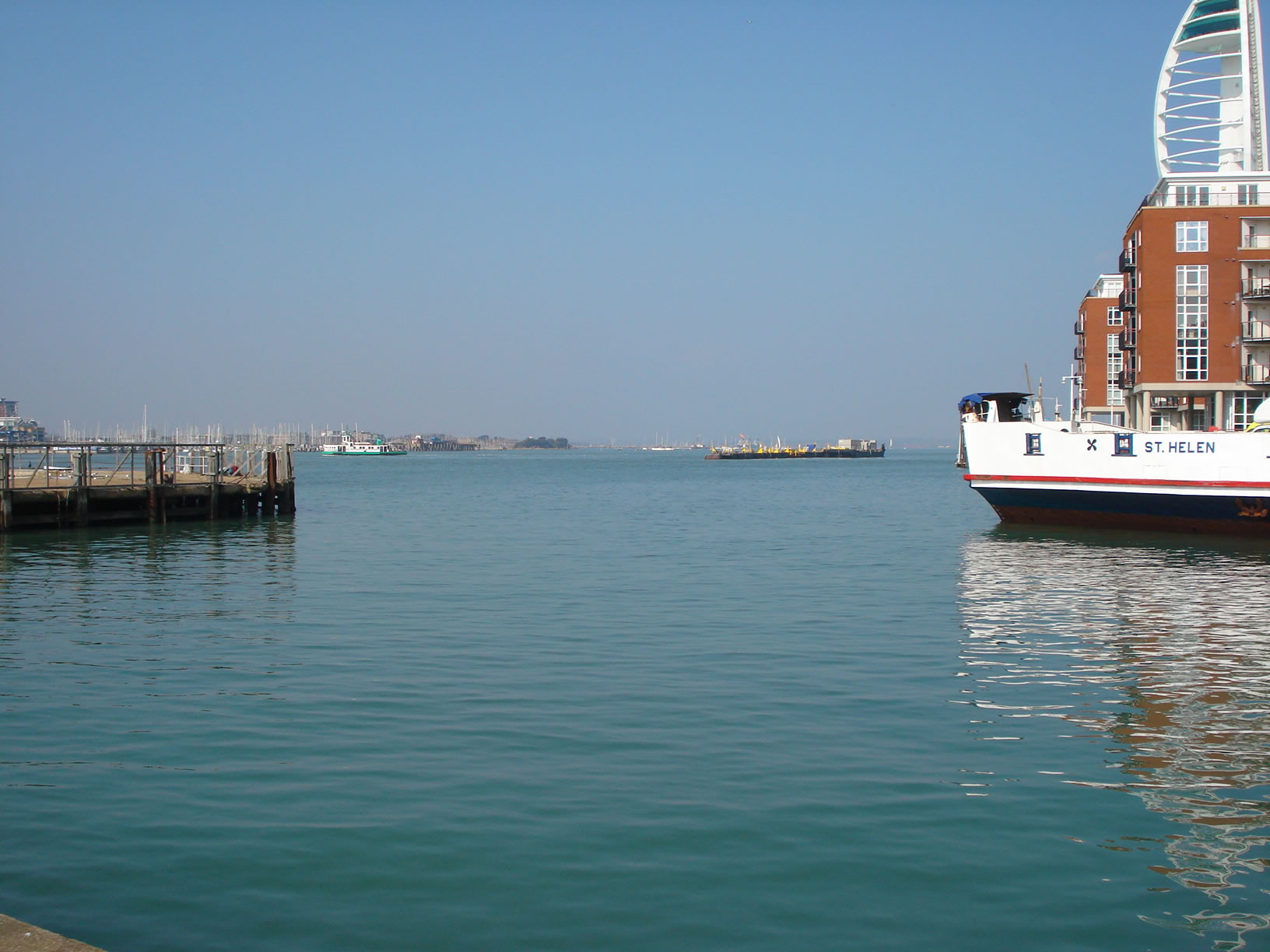 CAN I USE MY BOAT OUTSIDE YOUR OPERATING HOURS?
Yes! If you wish to use your boat early in the morning, we will launch you the previous evening so that your boat is ready for you on the holding pontoons when you arrive.

If you return to the Boat Park after we have closed, you can leave your boat on the pontoons overnight and we will recover it the next day.

KB Boat Park has two pontoons, but it is vital that all boat owners are aware of where it is permissible to moor and where it is not. Please be aware that the Camber is home to a number of private and commercial craft. It is very important that Boat Park customers do not inconvenience these craft. If in doubt, ask a member of The Dry Stack Team.


WHAT PARKING DO YOU HAVE?
KB Dry Stack clients benefit from free parking when using their boat. We have our own exclusive parking bays and you will be given a permit which allows you to use them. If you arrive in more than 1 vehicle we may be able to offer extra temporary permits (if we have excess spaces). In addition, parking is available in the 2 pay and display car parks nearby.
If in doubt, please ask a member of the Dry Stack team who will be happy to assist.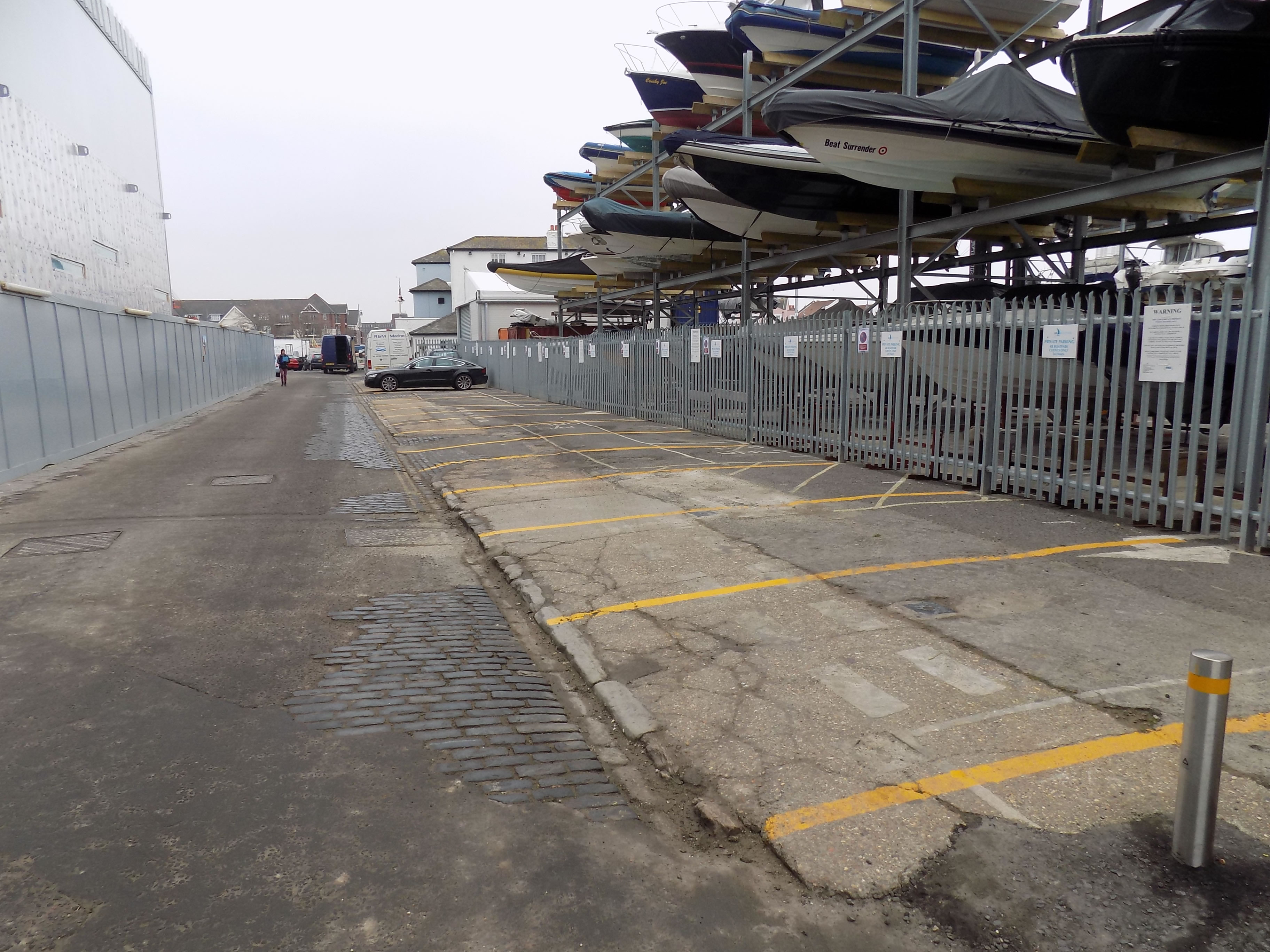 HOW DO I BOOK A LAUNCH?
Our Dry Stack system is here to make your life easy. To book your launch, simply call the Dry Stack on 023 9283 3166. We only need 2 hours notice to ensure your boat is ready and waiting for you to "turn up & go"! However, if you forget, or you arrive early, we'll do our best to get you launched as quickly as possible. For the 2022 season onwards, we have 3 boat-launch fork-lifts in operation for even faster launch times!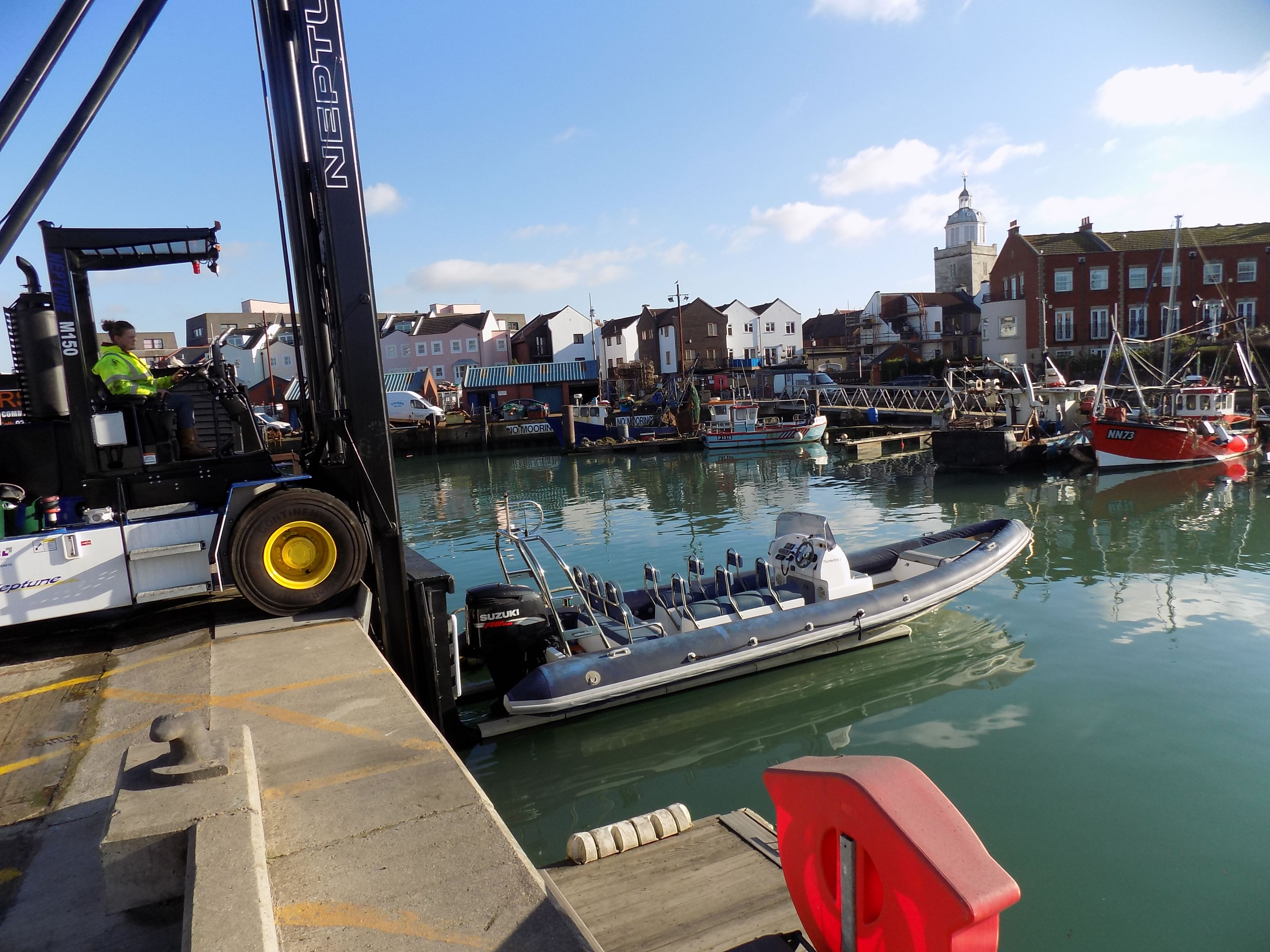 CAN I WORK ON MY BOAT IN THE DRY STACK?
Whether you want to clean your boat or carry out upgrades and repairs, KB Dry Stack makes it easy. Just let us know when you are coming and we will put your boat on a "work dolly" next to one of our free power & water supplies. There's even a pedestrian swipe-card security gate so you can start or finish outside our normal opening times