Season's Greetings
Tim, Steve, Sarah and all the KB Team would like to wish all our clients a very merry Christmas and a happy New Year!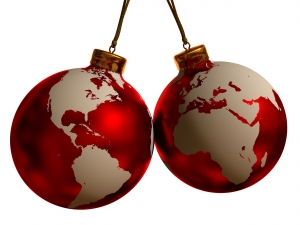 Despite all the uncertainty that Covid seems to continue to "bless" us with, we hope that you and your family find some time to relax and most importantly stay safe.
Here are a couple of snippets of what's happening here at KB over the festive season.
Christmas Launch & Recovery Arrangements
As usual, we will be shutting our office/yard for the Christmas & New Year break. The office/yard will close from Thursday the 23rd December and reopen on Tuesday 4th January. If you wish to use your boat during this period simply let us know by midday on Tuesday the 21st December and we will launch you before we close and recover you on our return in January (boats left in over this period will get a hull wash on recovery to remove any weed build-up).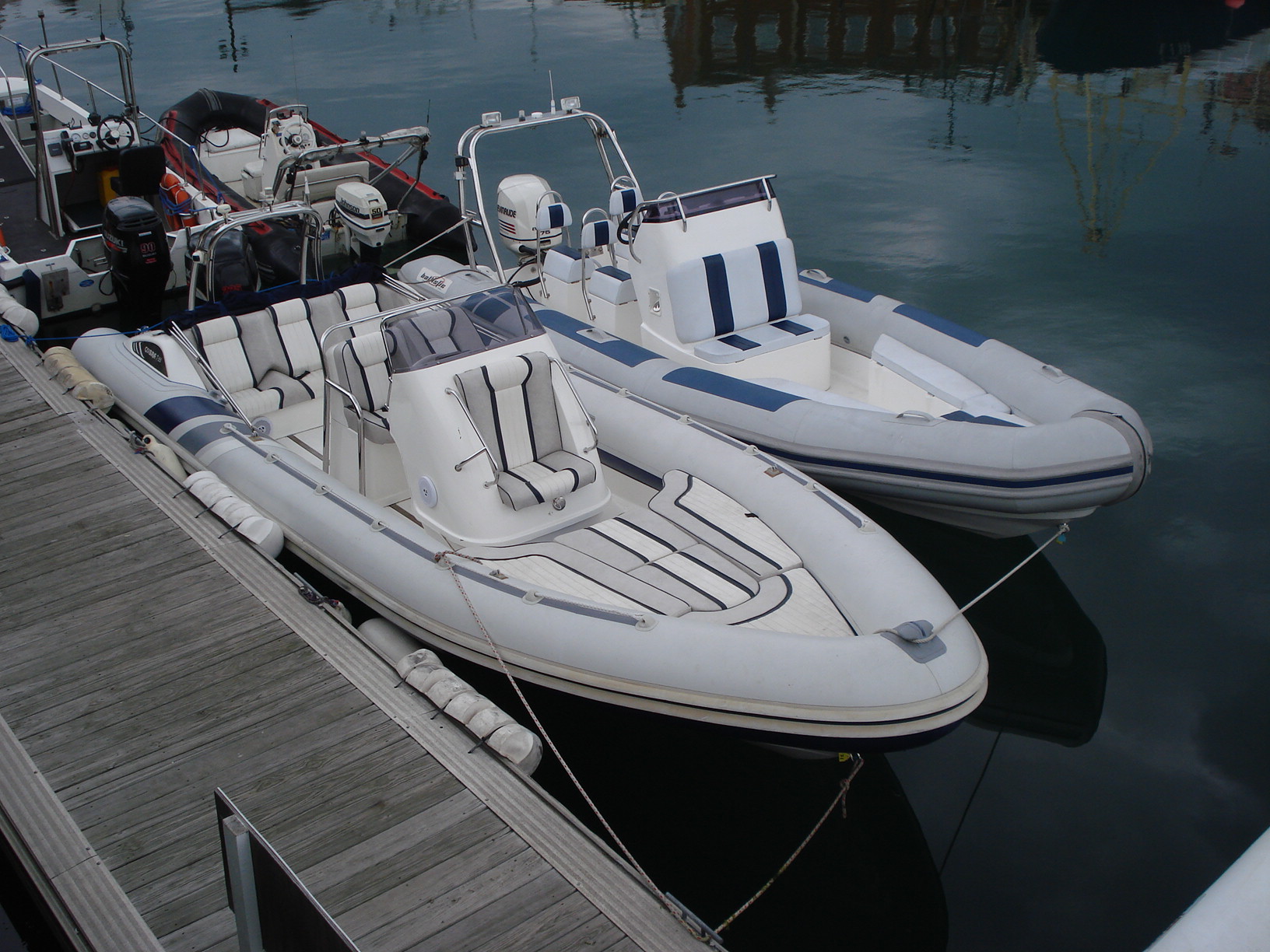 During this break Steve or Tim will be down daily to check for e-mails and telephone messages and ensure the safety and security of the offices, yard, pontoons and boats.
The Christmas period can provide some great opportunities for winter boating, so be sure to let us know if you want your boat launched before we close.
New Arrival
To help ensure the continuation of a speedy and totally reliable service, we are pleased to announce that we have taken delivery of a "Wiggins WM220" boat handler.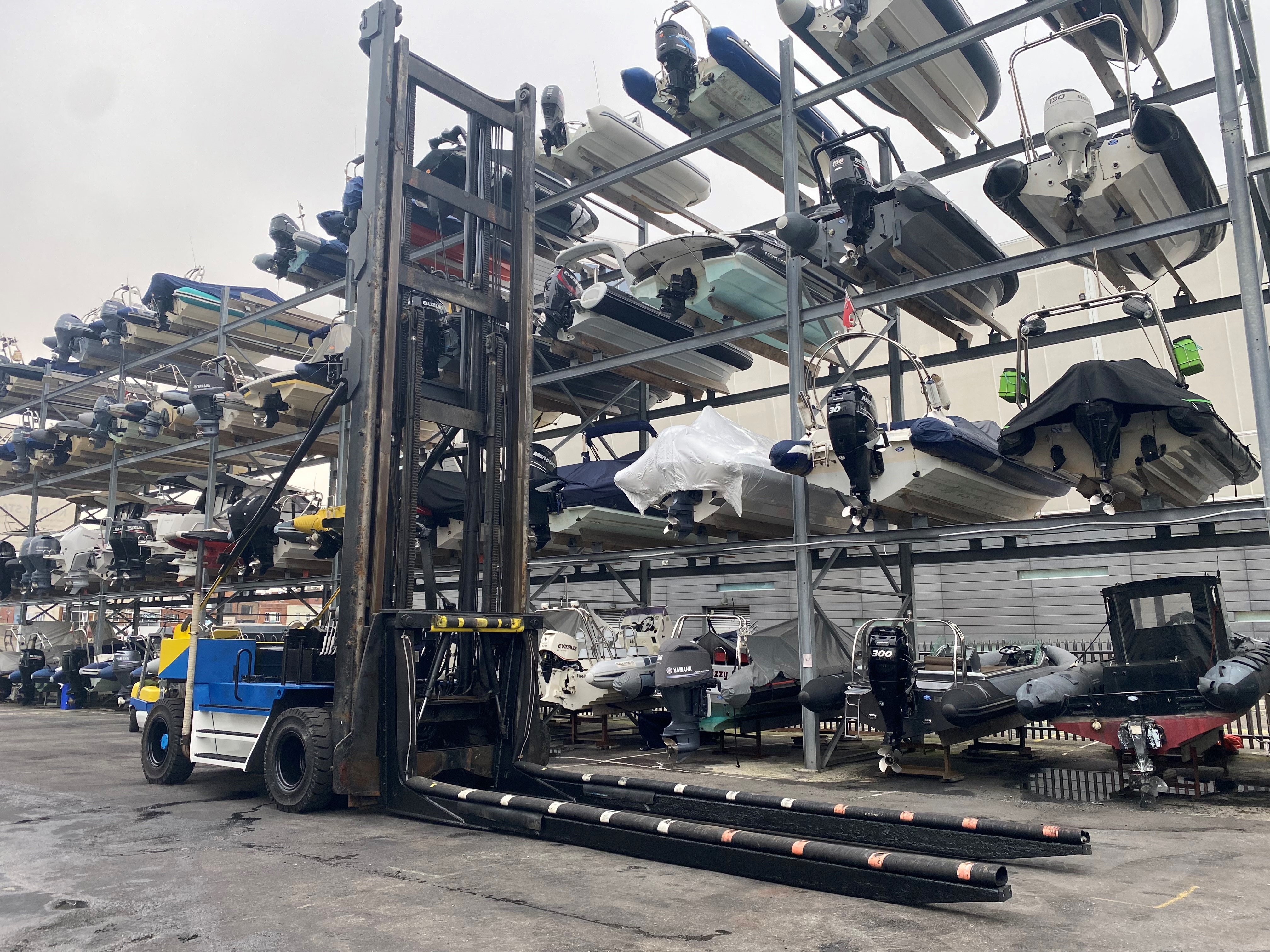 This has the same height and lifting capacity as our main "Hoist Neptune" truck and having both trucks will give us greater flexibility in our launch and maintenance schedules. The Wiggins was shipped from the USA, assembled here, tested, inspected and certificated and is already operating in the yard.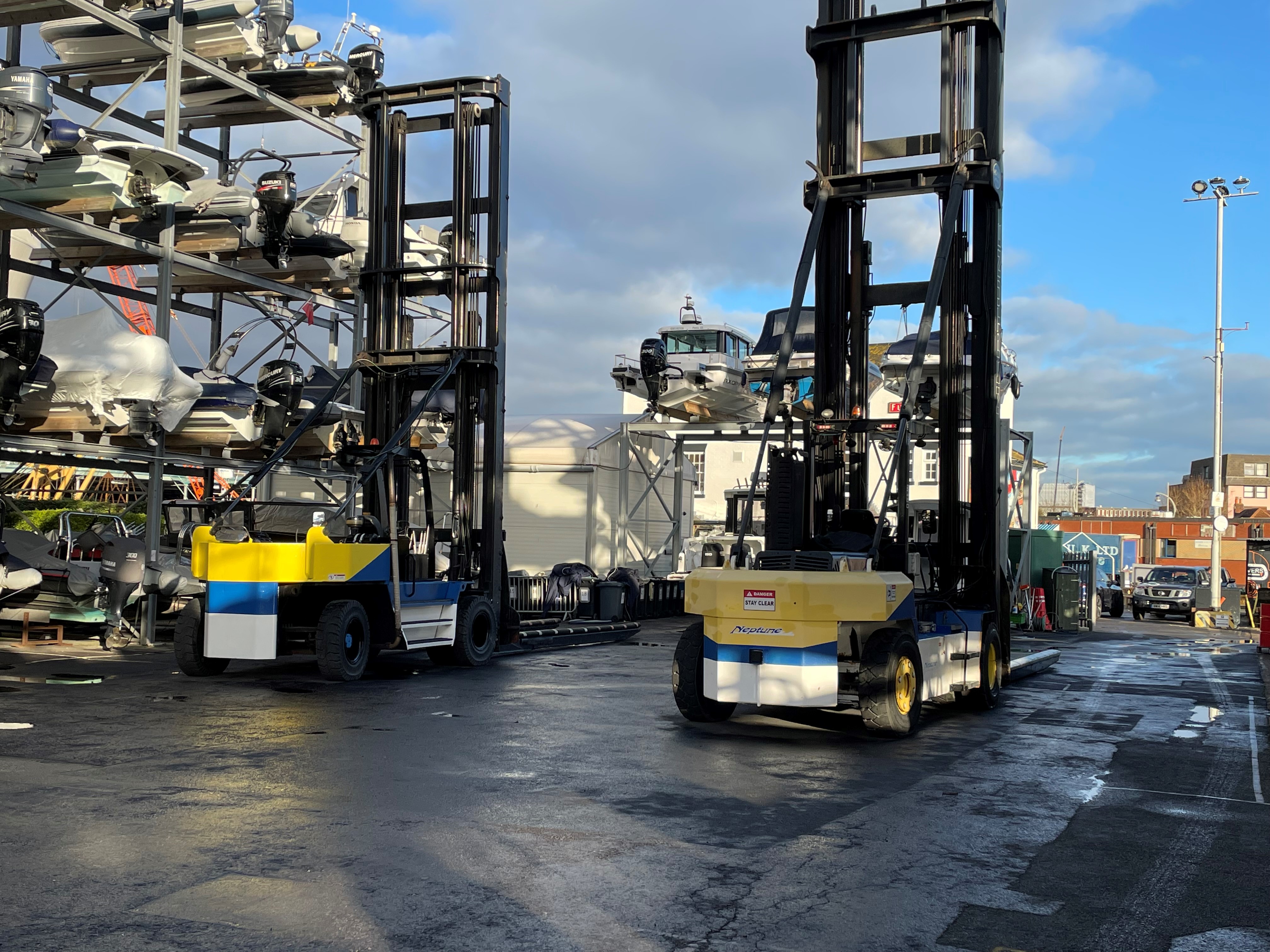 Be Prepared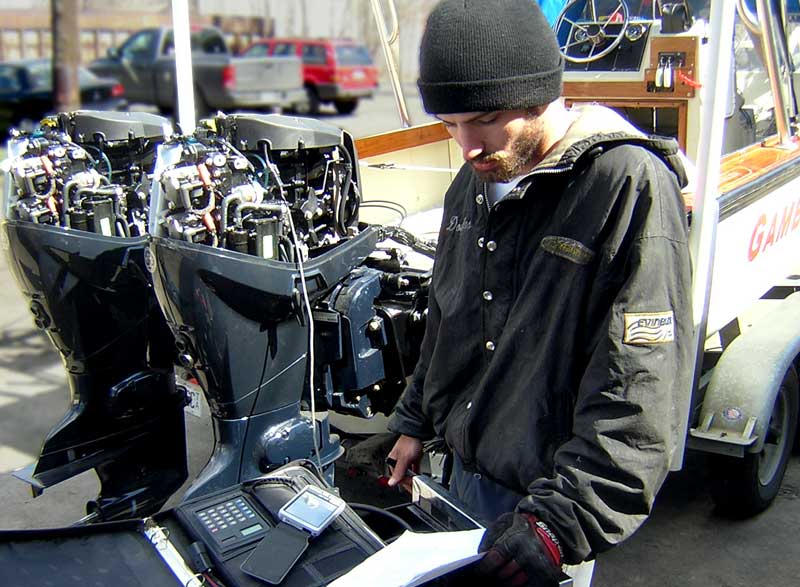 We are expecting a busy 2022 season. With international travel restrictions still with us, many people will again be spending more time in the UK. So, the last two seasons record boat usage is likely to continue. Therefore, we would like to remind our clients that the winter break is an ideal time to book any servicing or repair work. Supply problems in the new boat market have meant our marine mechanics, upholsterers, electricians and GRP specialists have experienced unprecedented demand for their services and the run-up to the spring season is traditionally their busiest time. So, now is the time to "get ahead of the game" and book any servicing or upgrades. Just contact Sarah in the office and she'll book you in.
Planned Yard Upgrades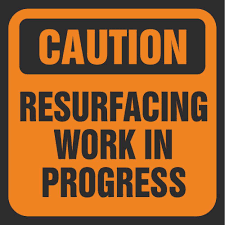 A busy season of launching and recovering boats (over 2,000 boat movements this year) with 40+ tonne forklift trucks can take its toll on the surface of the yard. So, in the coming weeks we will be undertaking a number of resurfacing repairs and improvements to ensure an efficient and secure launch and recovery service for 2022. The timing of these works will be scheduled to cause very little disruption to our service and shouldn't impact on clients launch requests.
Social Media
We are pleased to announce that we have appointed one of our team members to work on our social media feeds. Our trainee manager, Tom is in the process of revamping our Facebook page with regular updates and improvements. So, if you fancy joining in, or have any news/photos you would like to share; just click on the link at the bottom of any of our website pages. Tom has also set up a KB Instagram account and a link will appear on our homepage soon.
Finally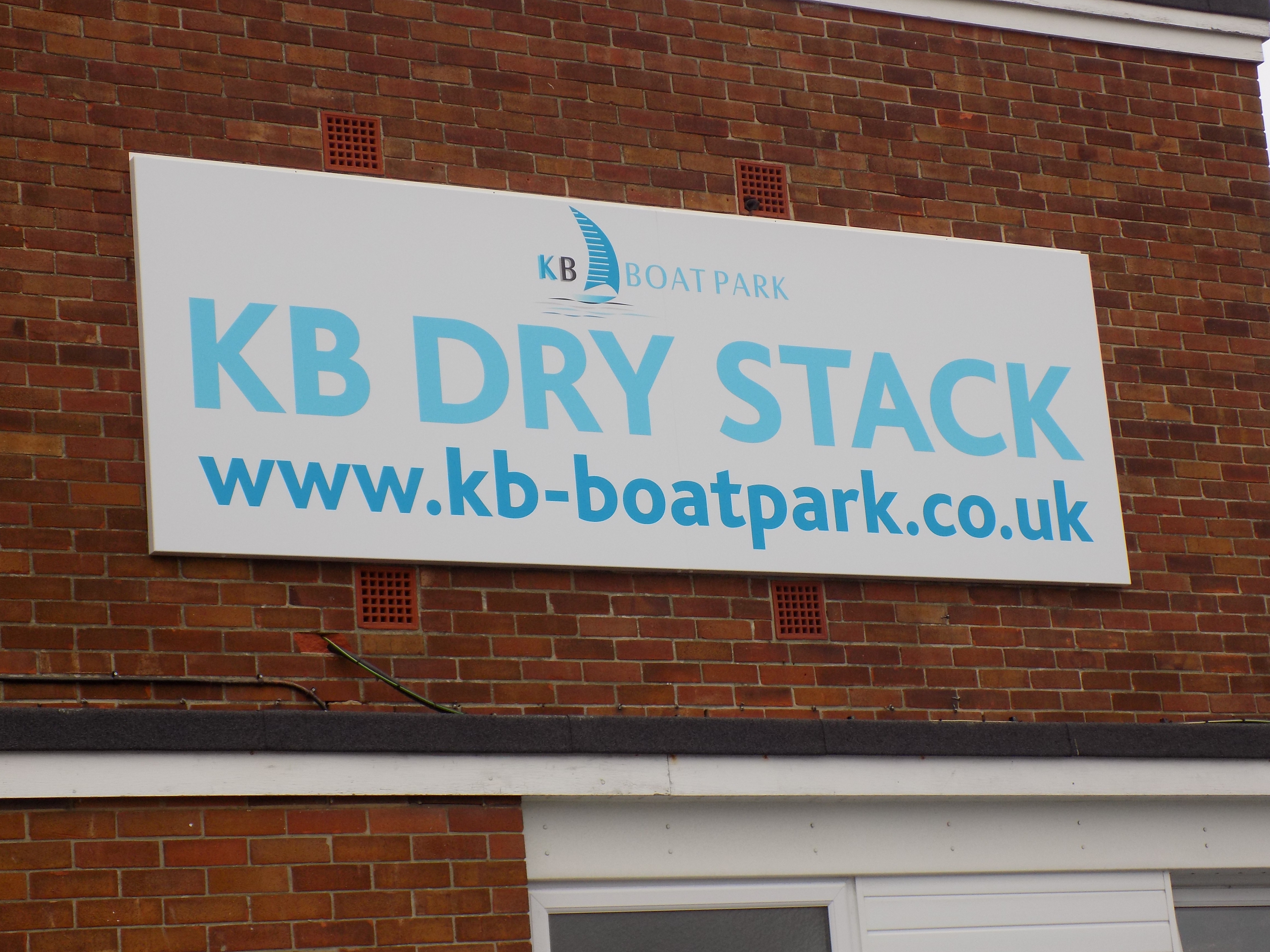 2022 will be a big year for us here at KB Dry Stack as it will be 20 years since Tim and Steve first started operating a Dry Stack launch & recovery service. We would like to thank all our clients past and present for their support and thanks to all our staff who work so hard to ensure a reliable and consistent level of service. So, thank you all and here's to the next 20 years of KB