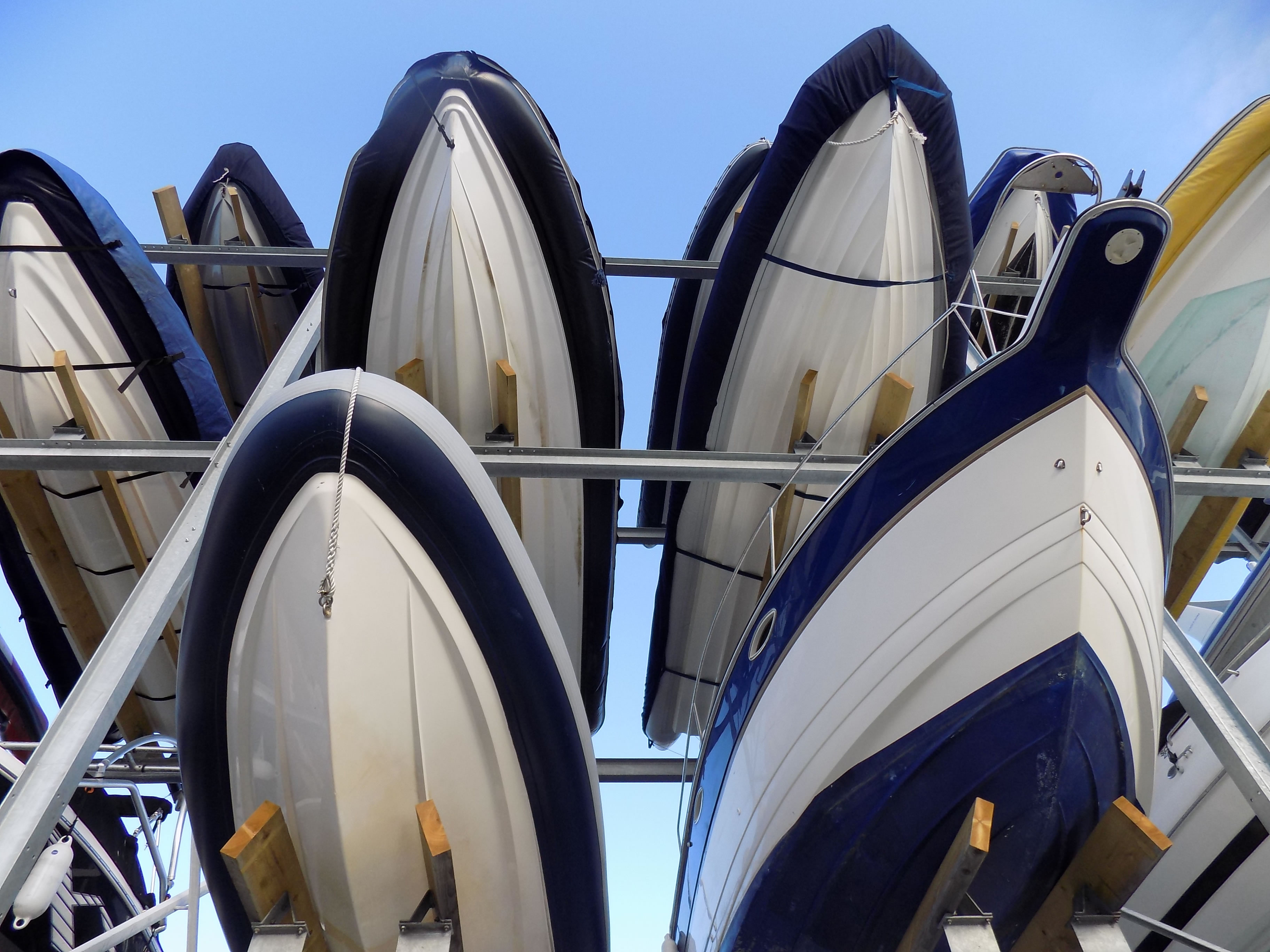 Welcome to KB Boat Park Dry Stack. If you want to make the most of your leisure time and get the most use from your boat, KB Dry Stack is the place to be!

Situated at the entrance to Portsmouth Harbour it really is the ideal location. With our speedy launch service you'll be the first on the water whatever state of the tide and because we are only metres from the open waters of The Solent, you won't spend your time and your fuel just getting in and out of the harbour.

What's more, unlike some other dry stacks we're "small boat friendly", so you won't find yourself pinned to the pontoon by a 35 foot motor cruiser. Getting your boat on and off the pontoons is also easy because our location means we are well sheltered from any strong wind or tidal flows. And our all inclusive pricing means that everything's included – unlimited launches, recoveries & storage, vat, free parking, free hull rinse, free power & water, etc.

So for the ultimate Dry Stack service in the ultimate location call KB Dry Stack on 023 9283 3166 or E-Mail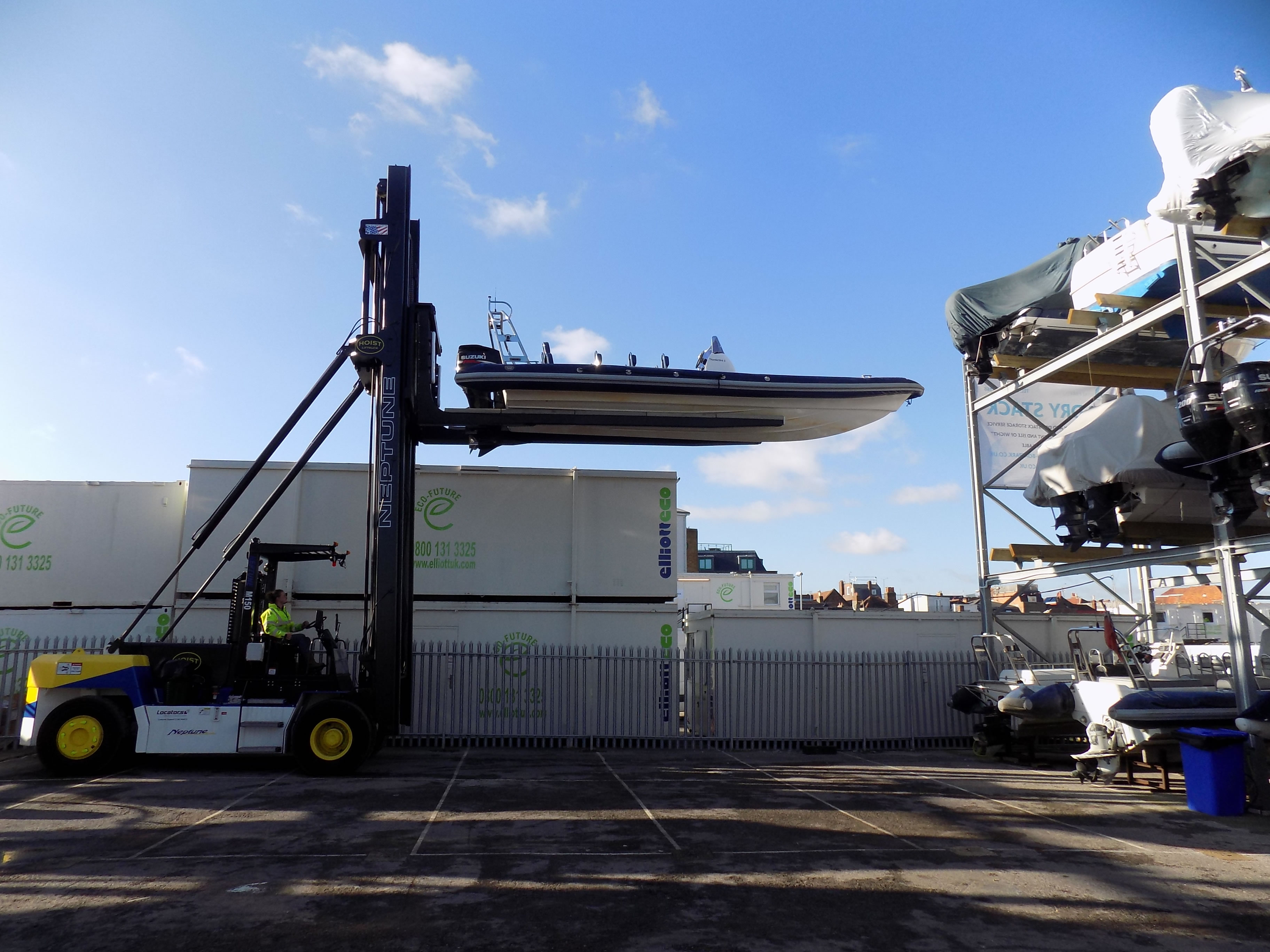 For those new to Dry Stacking here's how it works
When not in use, your boat is kept Dry Stacked in a secure boat park adjacent to the sheltered Camber Quay in Historic Old Portsmouth.

Just one phone call and your boat is placed in the water ready for you to "turn up and go". On your return, the boat is recovered, fresh water rinsed, the seasonal covers replaced (subject to cover type and boat usage) and then returned safely back to the Dry Stack. Your leisure time is spent on the water not trailing down motorways; mending punctures or burnt out bearings and finding parking areas for trailers.

Dry Stack is the modern method of storing boats and is not only extremely safe and user friendly, but unlike wet berths, eliminates the need to scrub-off, anti-foul, check for osmosis and of course maximises the resale value of your boat.

Check out the 16 reasons that make keeping your boat at the KB Boat Park Dry Stack the sensible choice for the discerning boat owner, or check out our Packages & Prices.