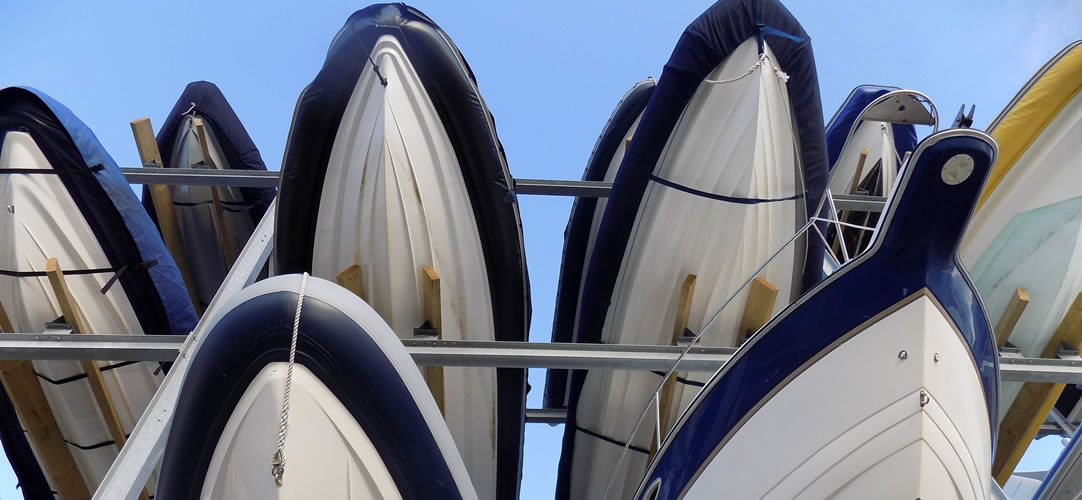 Rib Storage
The Solent area is home to a number of prestigious Rigid inflatable Boat (RIB) manufacturers. It is therefore, understandable that RIB storage plays a big part in our Portsmouth Harbour dry stack facility.
Whilst RIBS are known for their ability to handle the Solent area's unique "short chop" wave conditions, their ability to stay looking their best when kept on a wet berth is not one of their strong points. Therefore, choosing your prefered method of RIB storage is an important decision.
At KB Boat Park's Dry Stack, we provide RIB storage for most of the popular RIB manufacturers including Avon RIBS, Ribeye, Cougar, Ballistic, Solent RIBS, Revenger and Scorpion RIBS. We store RIBS from 5 metres to 10 metres; in fact, we are the leading RIB storage facility in Portsmouth Harbour.
Choosing RIB storage out of the water has many benefits. Obviously, the convenience attached to having your RIB in our "turn up and go" dry stack means that you'll get more use from it. However, it is the lower maintenance and higher resale value that attracts most people.
Keeping your RIB out of the water negates the need to regularly pressure wash and anti-foul the hull. Whilst most modern anti-foul paints are pretty effective, they will not stop all weed growth and are prone to discolouration. They also have an effect on the top end performance of a RIB.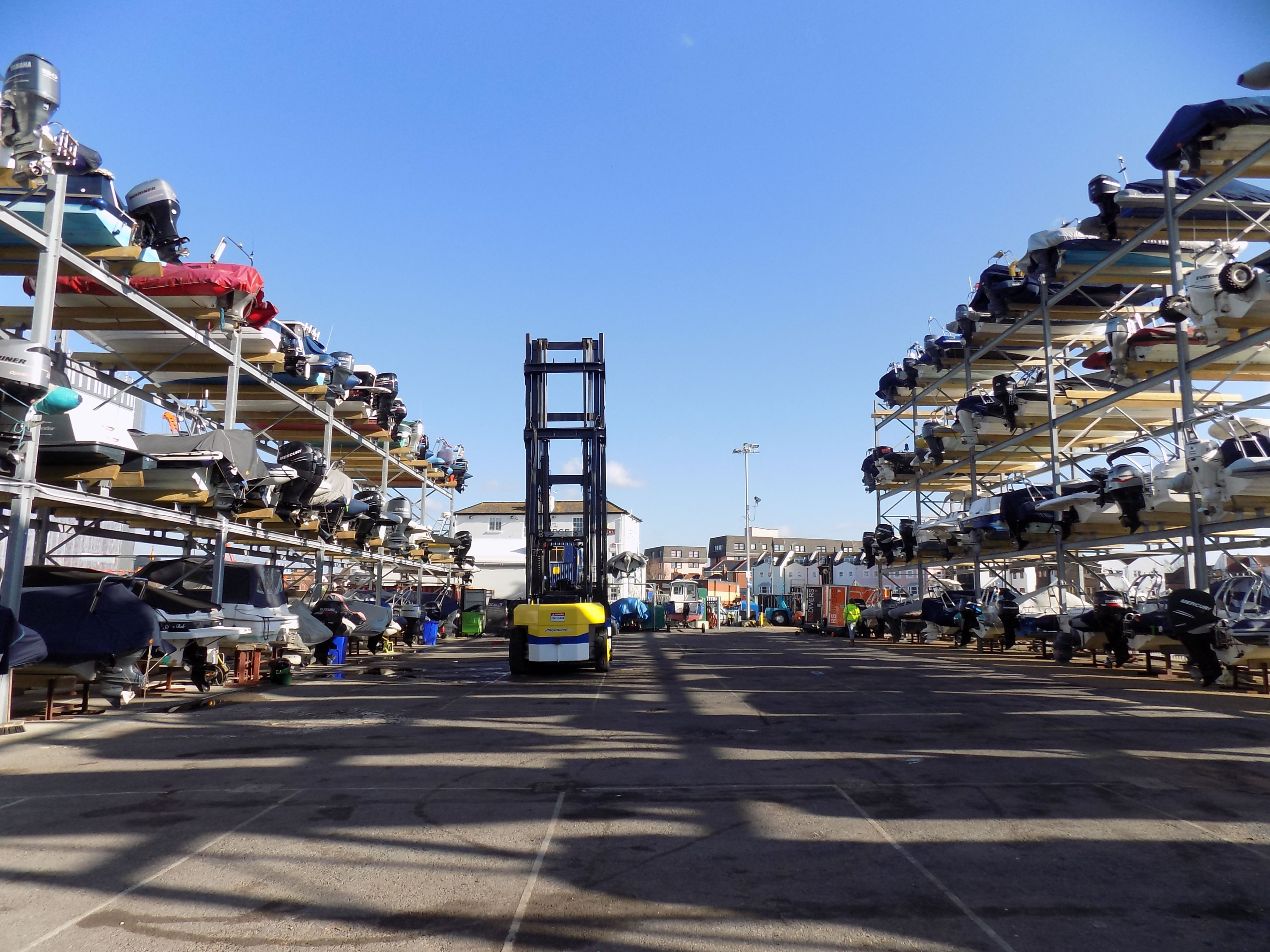 Wet Berth RIB Storage
If you keep your RIB on a wet berth without anti-foul, the damage to the gel coat of the RIB and any parts of the tubes that are in contact with the water can be very costly to repair. Not only that, but you will find that the resultant weed growth can have a significant negative effect on the performance of your RIB and importantly, its fuel consumption.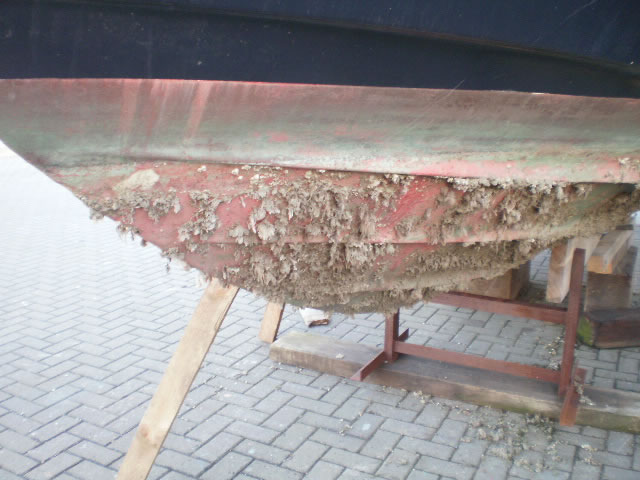 Trailer Storage
Due to their relative low weight, many people keep their RIBS on trailers and store them at home. They then trail them to a slipway and launch them by hand. This is perceived as a more cost effective method of RIB storage. However, the hassle factor of storing a RIB at home, trailing to a slipway, launching the RIB, securing the RIB while you attempt to find a parking space for the car and trailer, recovering the RIB and trailing it home again can have a big impact on a family day out!

In addition, we see many RIBS in our repair workshop that have been damaged by incorrect launching, towing and recovery.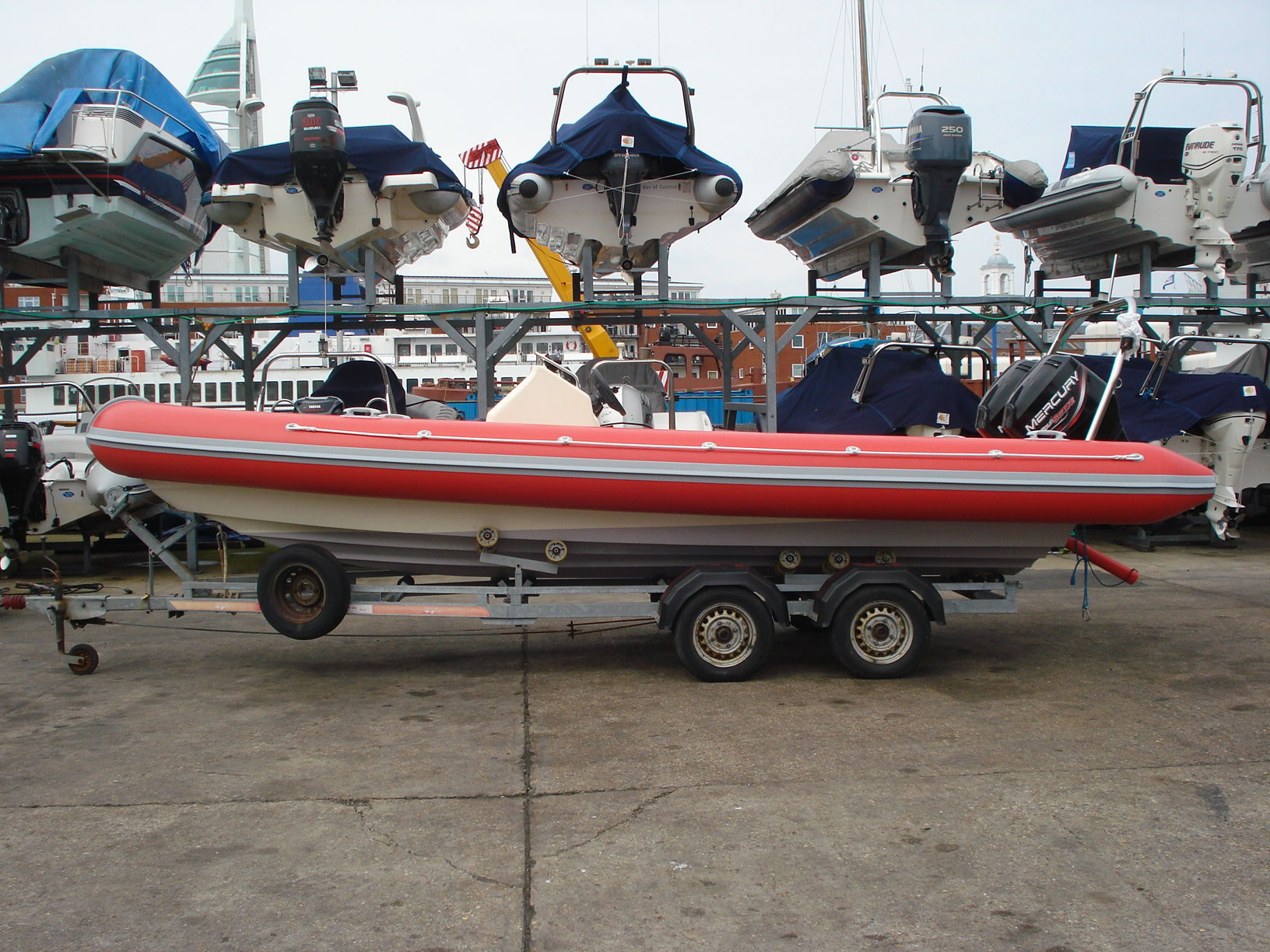 Dry Stack RIB Storage
The modern method of storing RIBS is to keep them in a dry stack facility. Here at KB Boat Park we have developed a method of RIB storage that allows you to get the maximum use from your RIB, but also keeps it safe, looking it's best and importantly protects its resale value. Situated at the entrance to Portsmouth Harbour, it's the fastest way to get to the Solent

Your RIB is kept in a specially made racking system in our secure Dry Stack compound. We usually store RIBS with their covers on to protect them from the elements and keep them clean.

When you want to use your boat we launch it for you to "turn up and go". When you have finished with your RIB we will remove it from the water, fresh water "power rinse" it to remove any grime and harmful salt deposits, replace the covers and return it to the Dry Stack compound.


To see why hundreds of RIB owners choose KB Dry Stack visit our 16 Reasons section of this site, call us on 023 9283 3166, E-Mail us, or come on over and visit us!