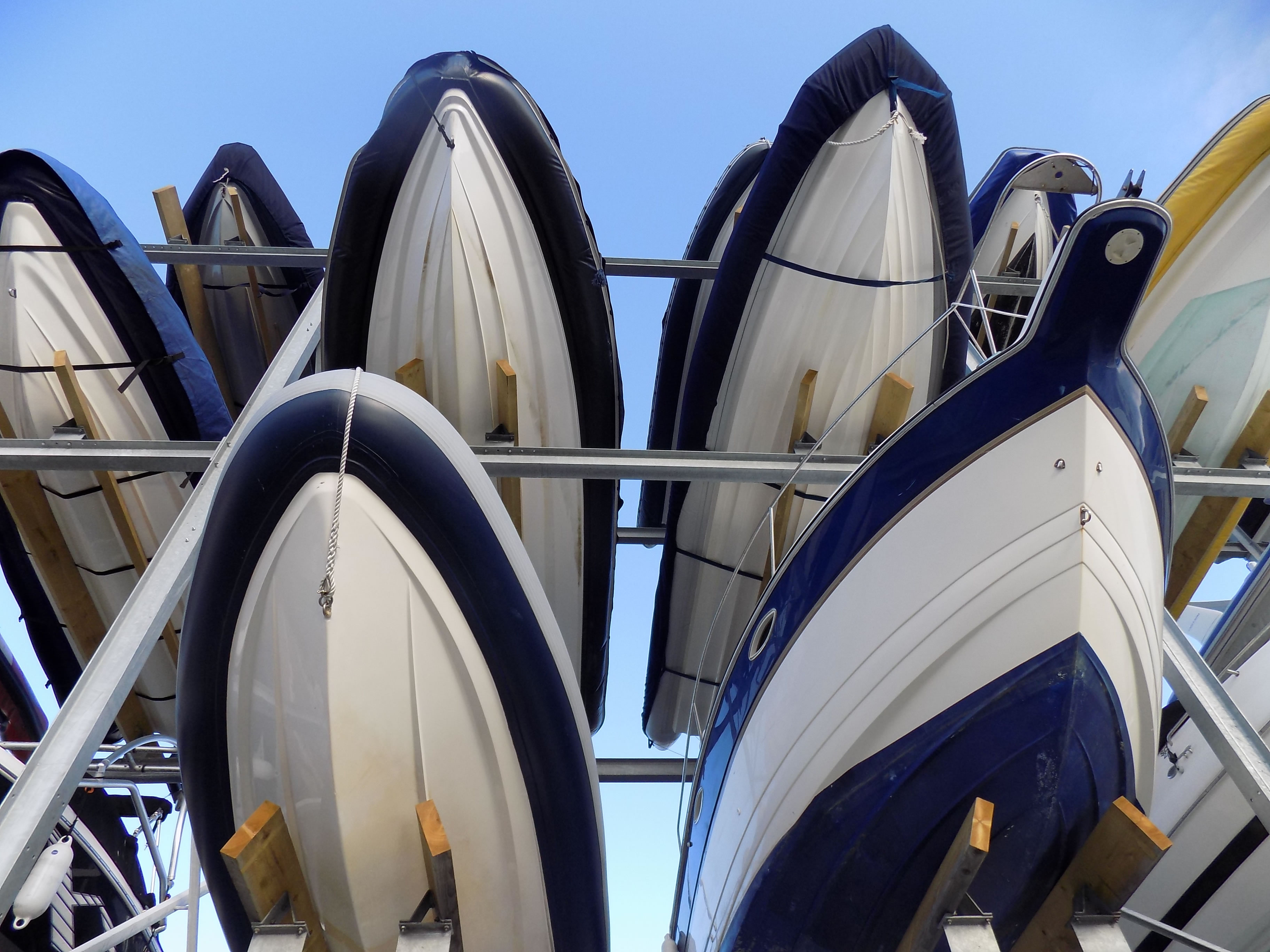 Welcome to KB Dry Stack
We want to help you get the most out of your leisure time and the most use out of your boat. So, we've come up with some handy tips on how to get the most out of our Dry Stack services.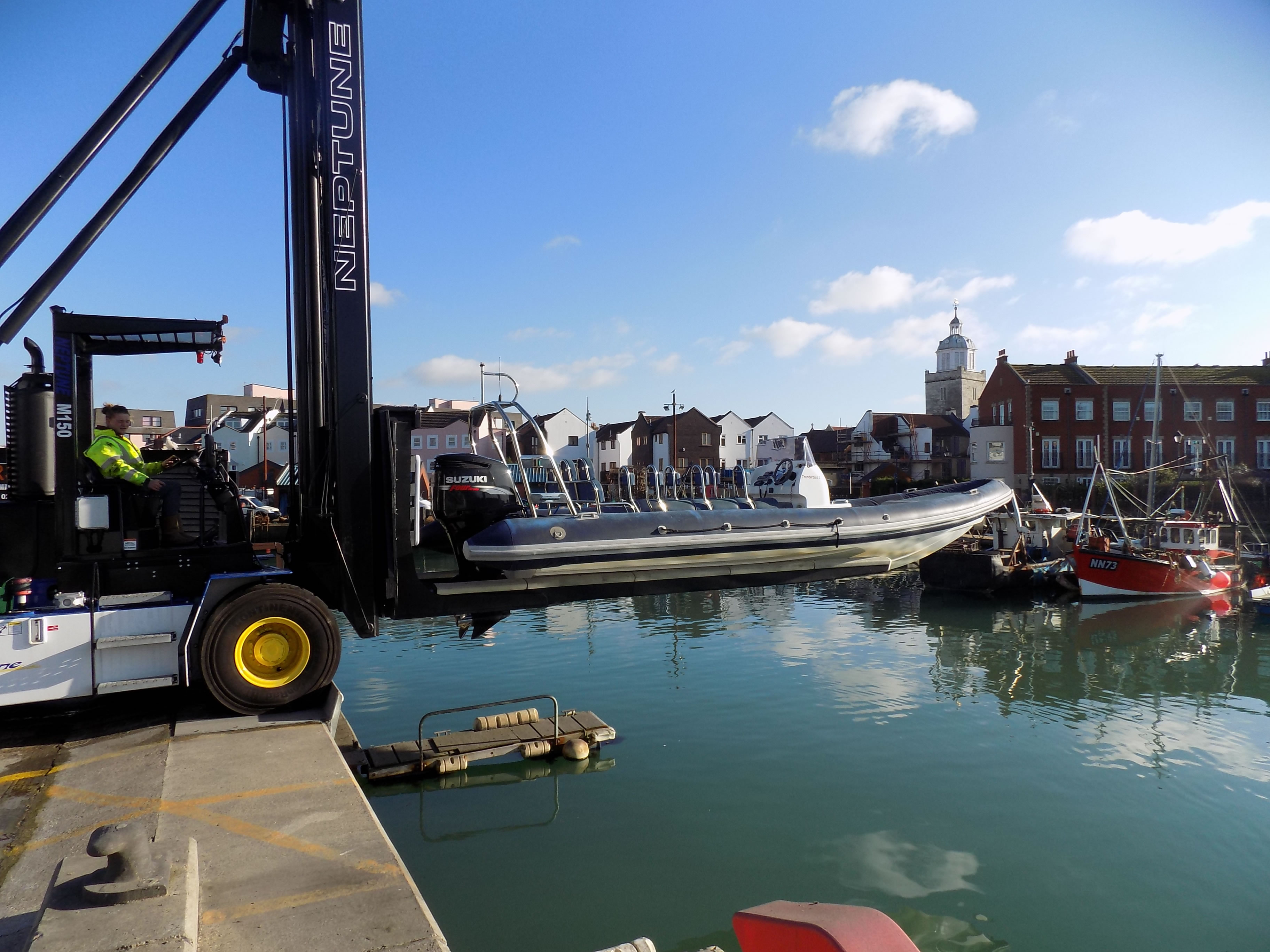 Web Site
Please visit our website often! Not only does it explain all the services we offer at the Dry Stack, but you will find a wealth of regularly updated useful information. Everything from details of interesting places to visit with your boat, through to tips on saving fuel. There's even a section on Pontoon Etiquette! You can find us at http://www.kb-boatpark.co.uk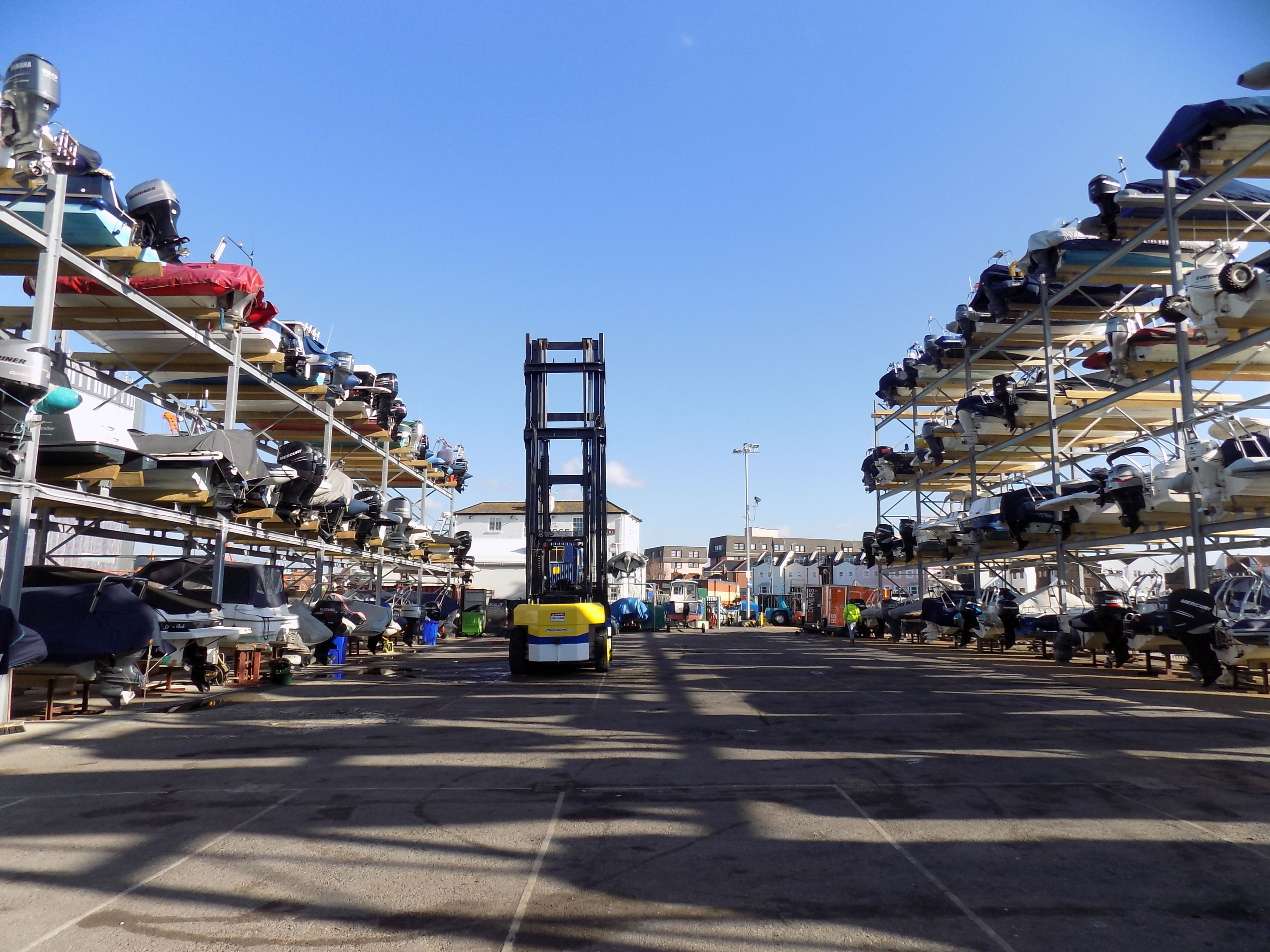 Facebook & Twitter
If you sign up to our Twitter & Face Book social media sites you will automatically get updated on such topics as

UP-COMING EVENTS IN THE PORTSMOUTH & SOLENT AREA
There is always a wealth of interesting things happening on and off the water. Make sure you don't miss out!
TRAFFIC & SHIPPING INFORMATION
Portsmouth hosts some great events such as "The Great South Run" and is often the starting point for famous sailing races. Large crowds often mean traffic is affected, We'll alert you in advance to any likely traffic disruption.
SPECIAL OFFERS
We regularly have offers on products and services available at KB Dry Stack.
NEWS
Want to know what's happening at the Dry Stack? Our customers can keep up to date on all manor of interesting things to do with KB Boat Park.

So for instance if you want to be alerted as to when the Americas Cup Qualifying Rounds are happening, when the Red Arrows are doing a display over Portsmouth Harbour, or when the next giant American Aircraft Carrier is due to visit – Just click the links at the bottom of our Dry Stack Home Page.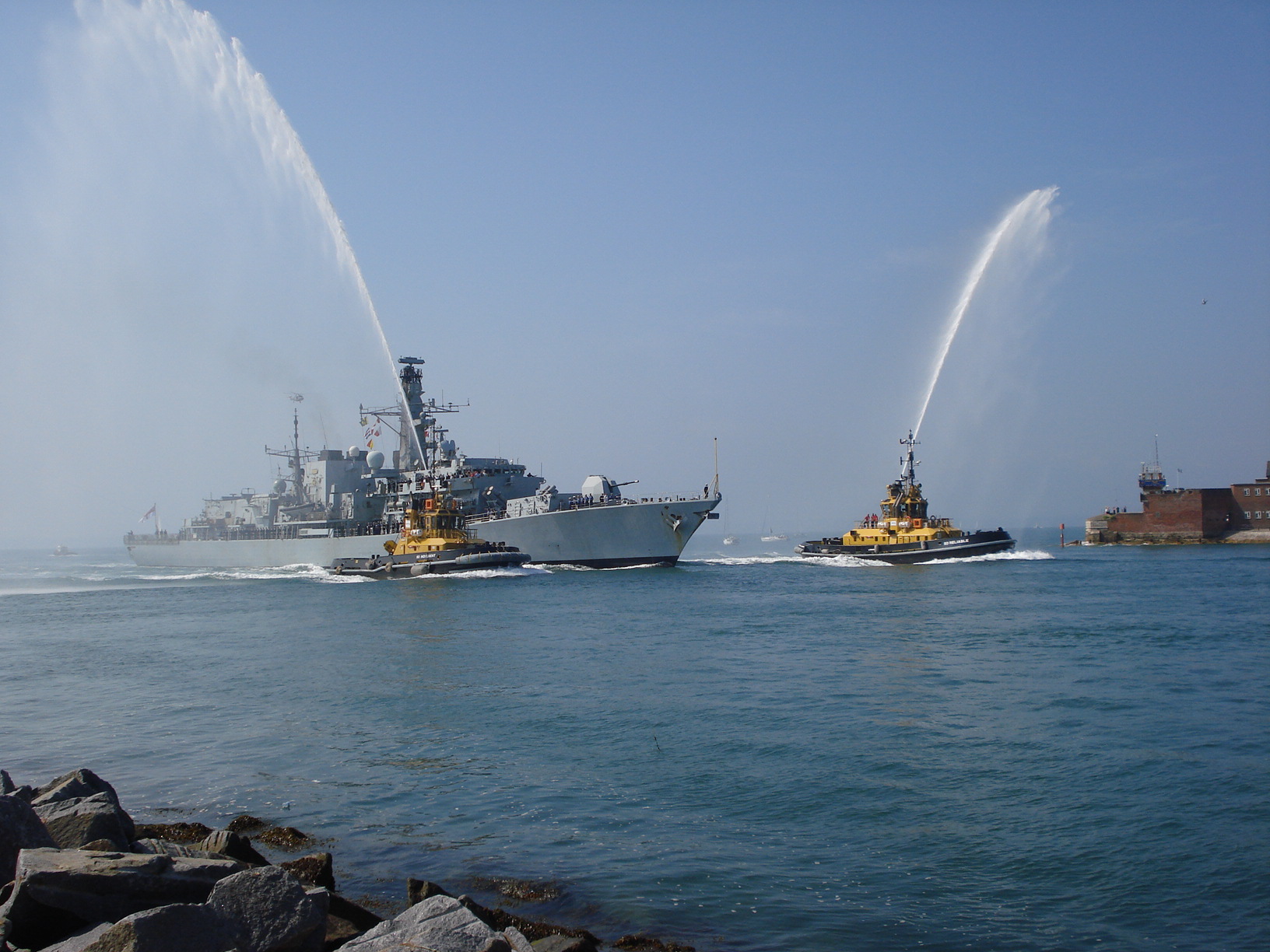 Using The Dry Stack Pontoons
We have two main holding pontoons and a loading pontoon. Here are some safety and convenience tips for leaving or returning to the pontoons.

MAKE SURE TO SECURE OTHER PEOPLES BOATS.
If you are leaving the pontoon, please make sure that you properly secure any boats that you have had to untie in order to get your boat out. Members of the KB Dry Stack team will be happy to assist you.
TAKE CARE WHEN CROSSING OTHER PEOPLES BOATS
When rafting to other boats (tying to the outside of another boat), please be careful when you tread off your boat onto another boat. Please treat other Dry Stack clients boats in the same caring way you would like them to treat yours.
USE SPACE WISELY
There are times when space on the pontoons is limited and therefore we would ask all Dry Stack customers to exercise some common sense when returning to the pontoons.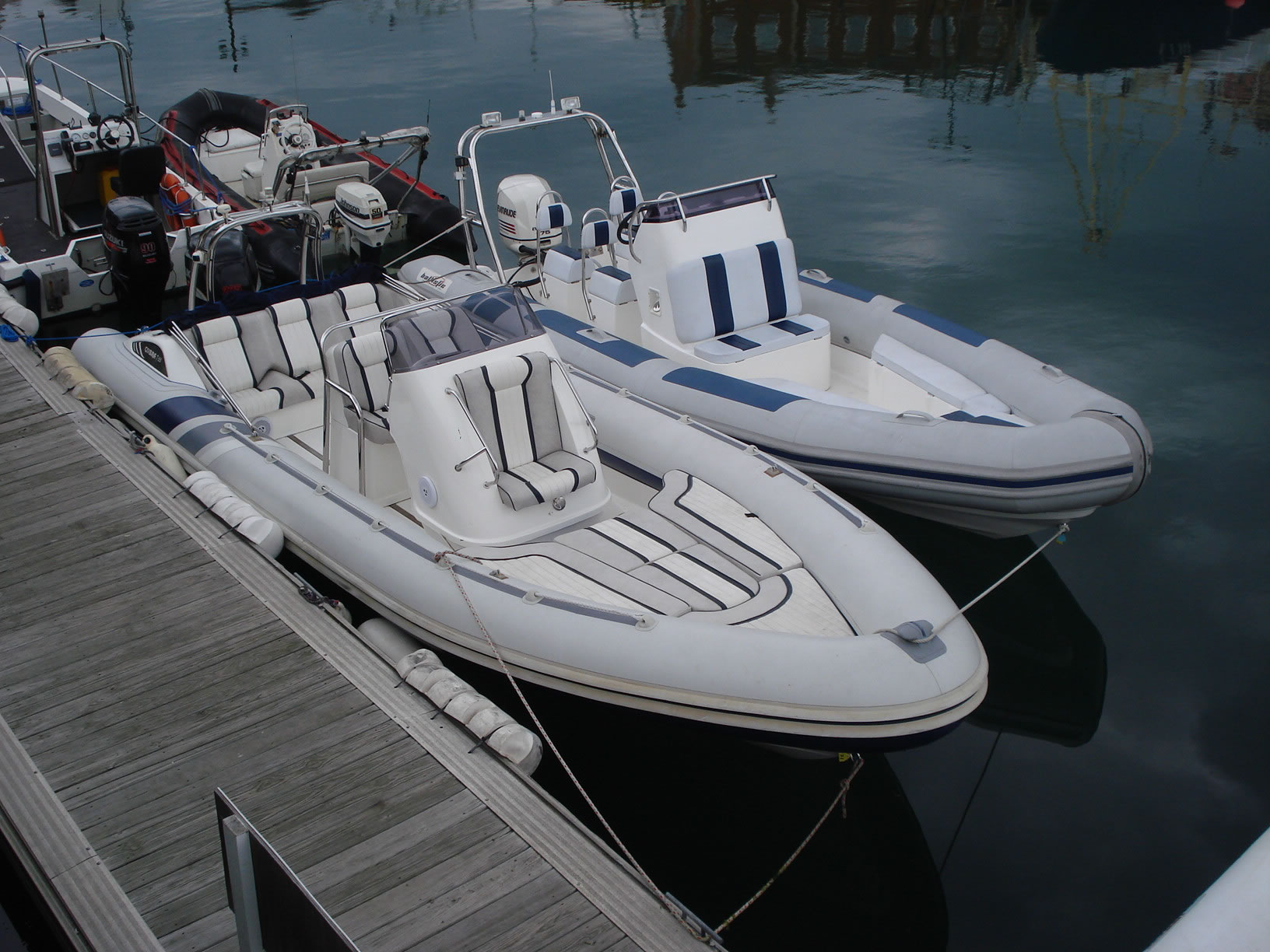 Engines
Please leave your engines trimmed down. We can recover your boat to the Dry Stack more easily with the engines trimmed down and it prevents damage to other boats and your engine. Although not essential, it would also aid recovery of your boat if you straighten your engine's steering after use.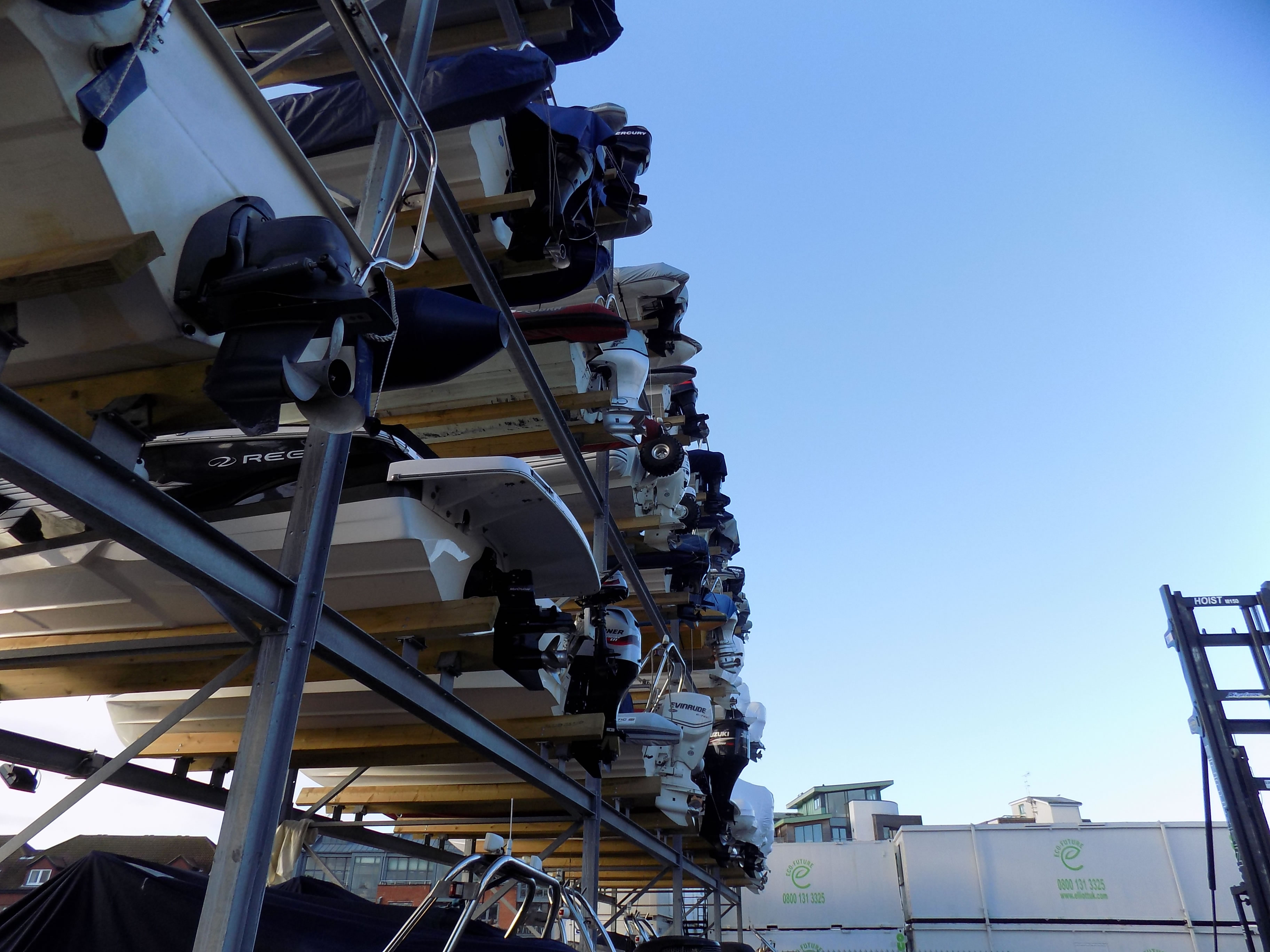 Trim Tabs
If your boat is equipped with trim tabs, please ensure that they are fully retracted when mooring your boat. This ensures that they are not damaged in the Dry Stack recovery process.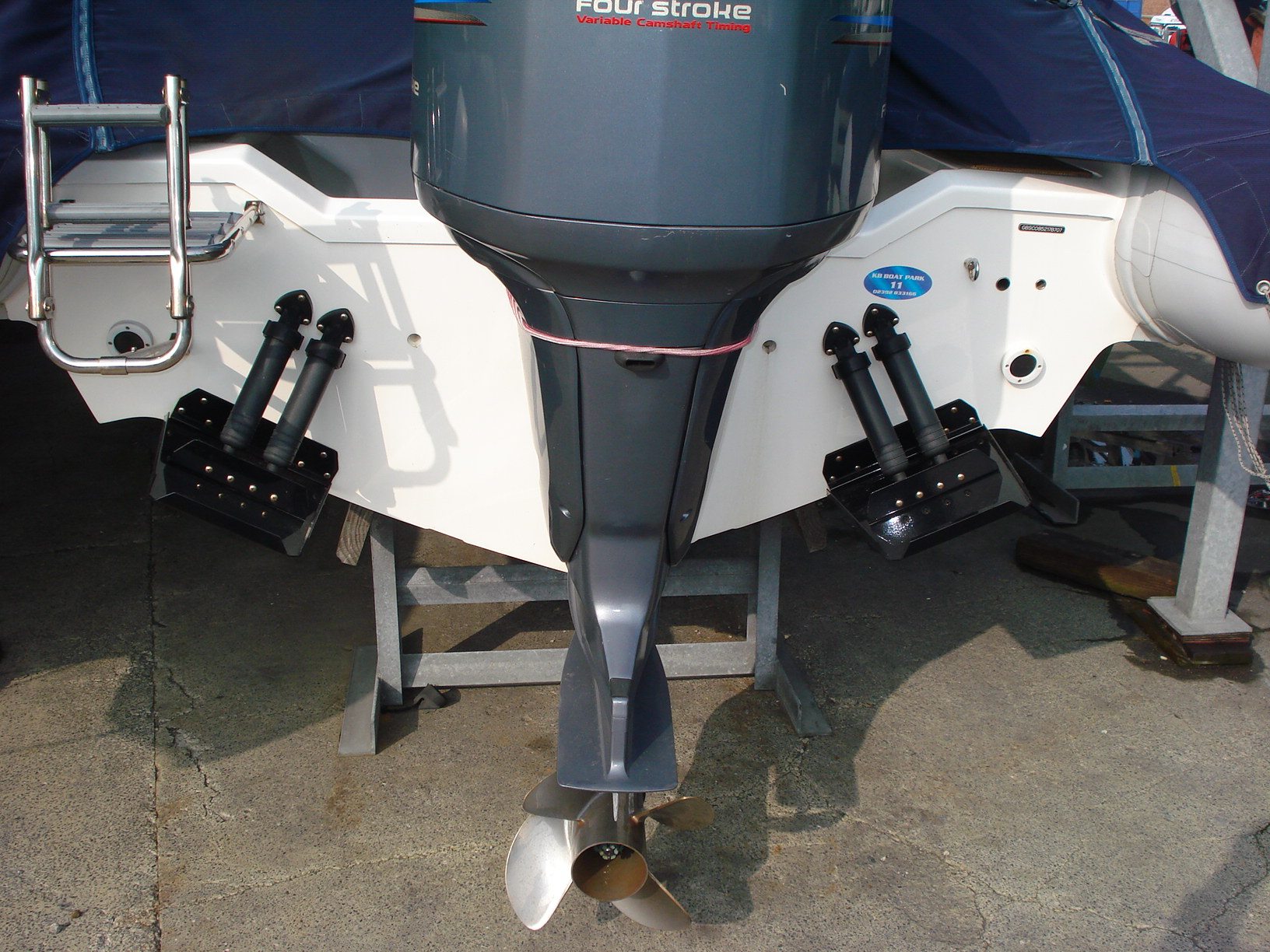 Covers
In the summer season, owners should fit their console/seat covers or mooring covers when they return to the pontoon before recovery to the dry-stack. During the winter season, if you are not intending to use your boat for a prolonged period of time, we are happy to put overall covers on the boats. Covers should be marked with your KB boat number and stowed on the boat or in your bin if you have one.