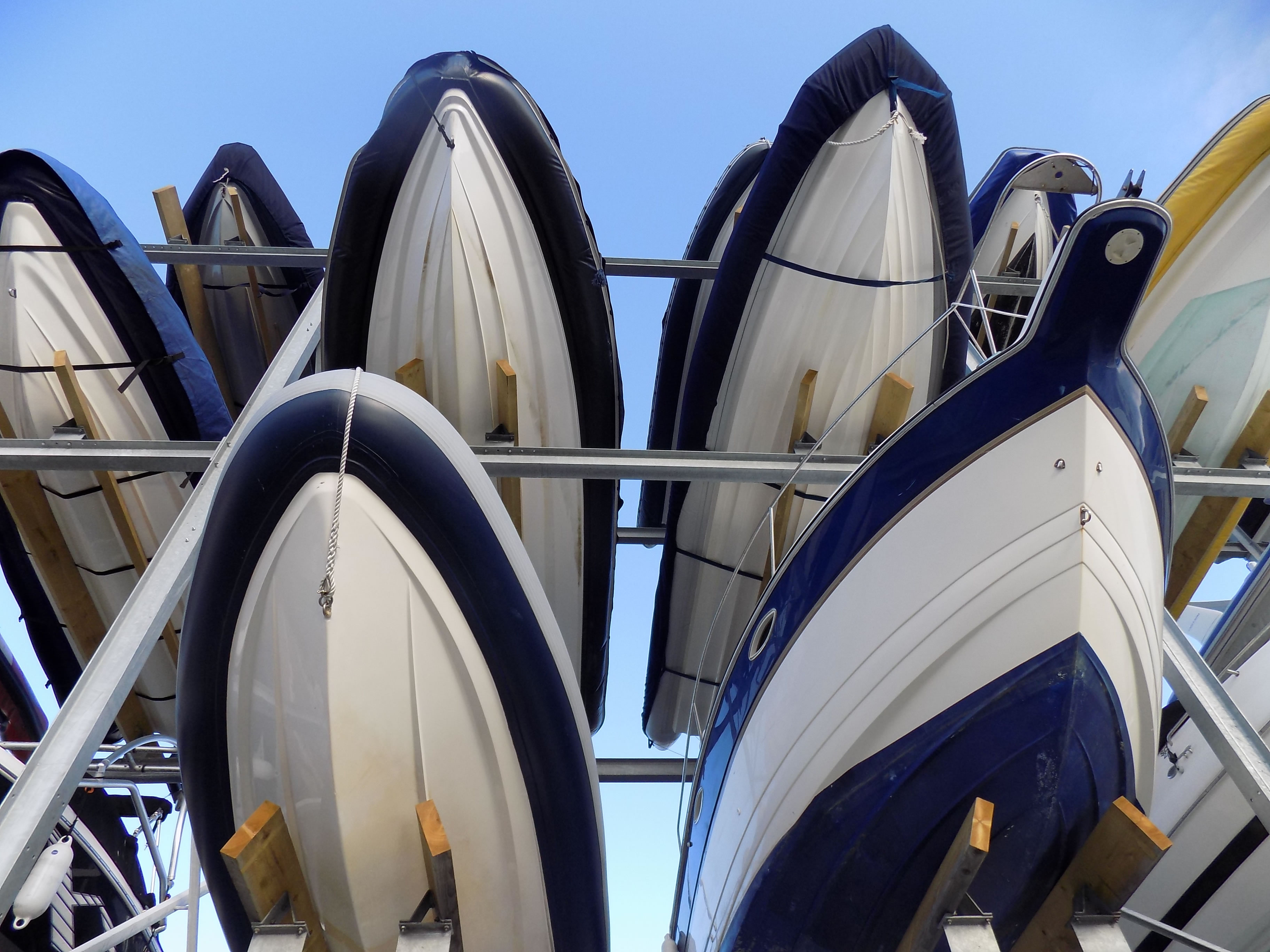 LOCATION
Keeping your boat at KB Boat Park dry stack ensures that you are right in the heart of the action. Set in the most historic part of Portsmouth, there's a unique friendly vibe to the whole area. There are numerous cafés, pubs, restaurants and fresh fish markets within 100 metres of the Boat Park. Or if you're looking for something to do before or after your boating adventure, we are only 500 metres from the prestigious Gunwharf Quays development with its numerous waterfront bars, restaurants and retail outlets. There's even a cinema, bowling alley and hotel all just minutes from our pontoons. Getting to the Boat Park is easy too as we are only minutes from the M275, M27, A3, Portsmouth Harbour train terminal and IOW ferry service. All in all it's easy to see why KB Boat Park is the busiest dry stack in the area.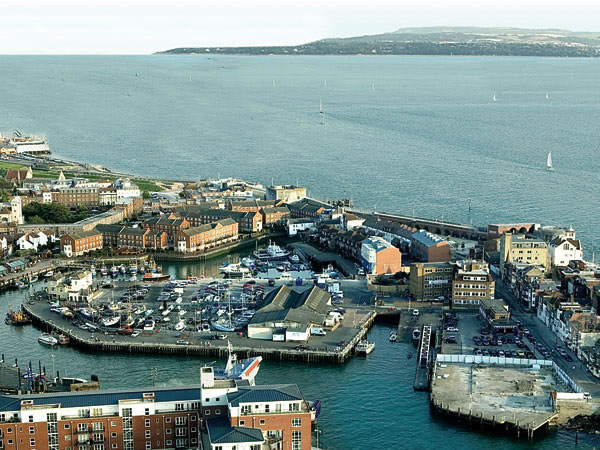 MOST COMPETITIVE PRICING
Although KB Boat Park offers the highest levels of dry stack service, we are still one of the most competitively priced dry stacks in Portsmouth Harbour and The Solent area. Our experience over the last twenty years means that we are able to offer a great service in a great location at a great price! Dry Stack packages can be cheaper than you think, so check out our Packages & Prices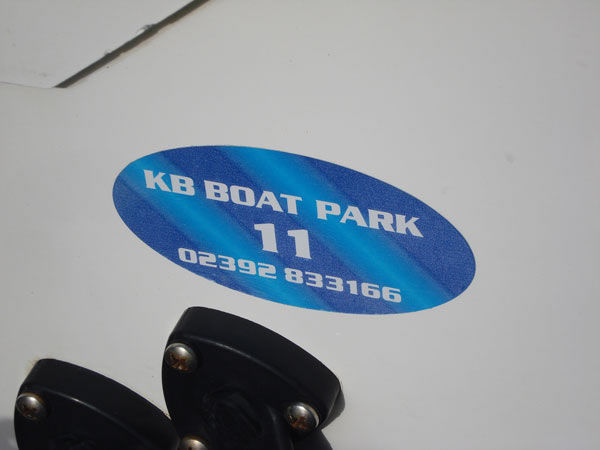 ONLY 2-MINUTES FROM THE DRY STACK PONTOONS TO THE SOLENT
Want to be the first on the water? running late and need to get away quickly? don't want to miss the start of the race? or just want to maximise your days fun? Whatever your reasons, you win with KB Boat Park. We are only 500 metres from the open waters of The Solent. In fact, we're the closest dry stack to The Solent and that saves you lots of time and fuel.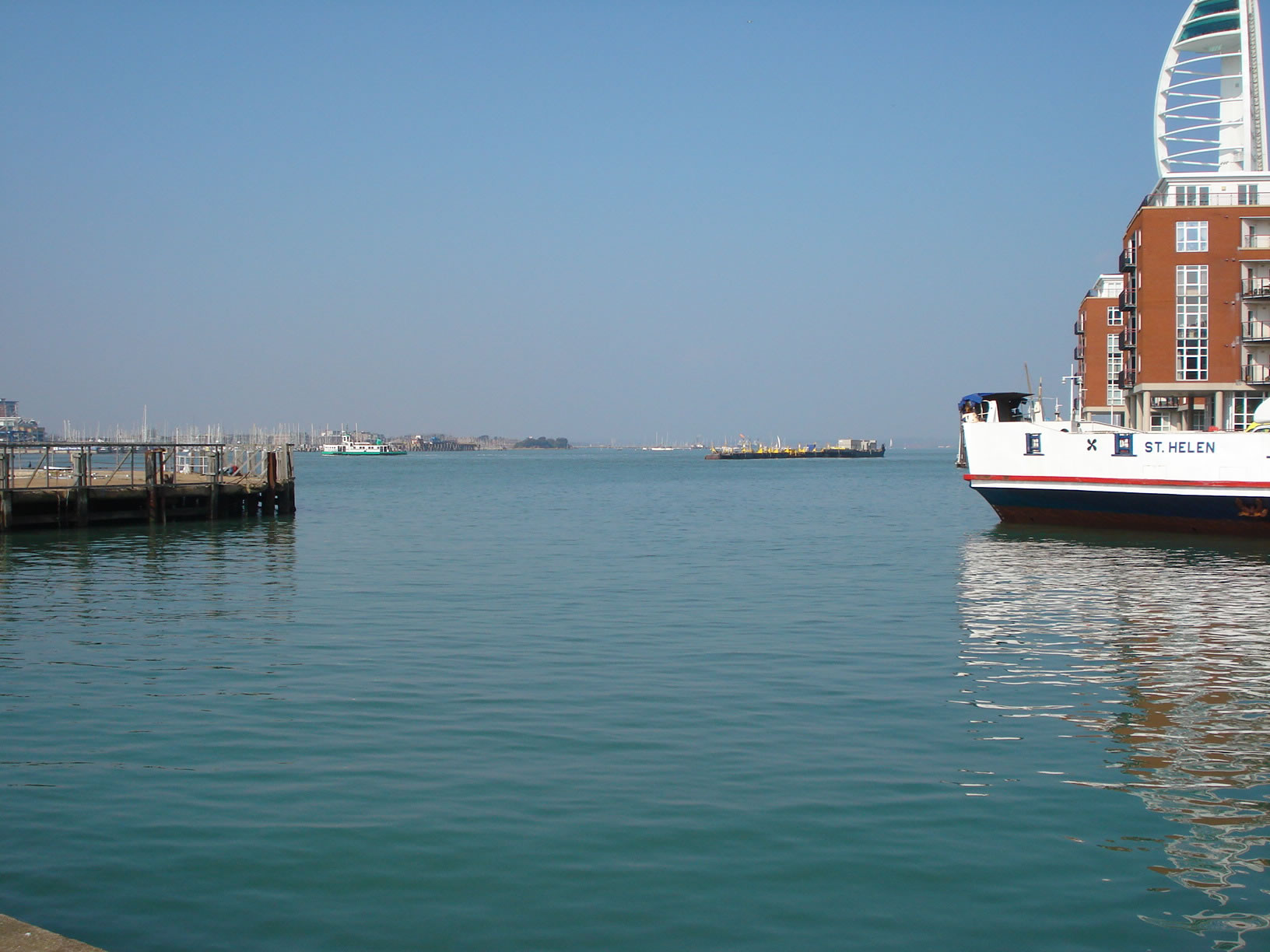 SECURE FENCED STORAGE COMPOUND
Although Old Portsmouth traditionally has a very low level of crime, at KB Boat Park security is important. Our fenced dry stack compound and pontoon areas are fully lit during the hours of darkness and are overlooked by nearby luxury residential houses and apartments. A local authority operated digital cctv camera system is positioned within metres of the pontoons and boatpark. As an active commercial port the pilot boats, tugs and ferries operate in The Camber on a 24 hour basis and this gives added security to the area. In addition, the area has regular mobile and foot police patrols and the MOD police boats regularly patrol the Camber Dock area.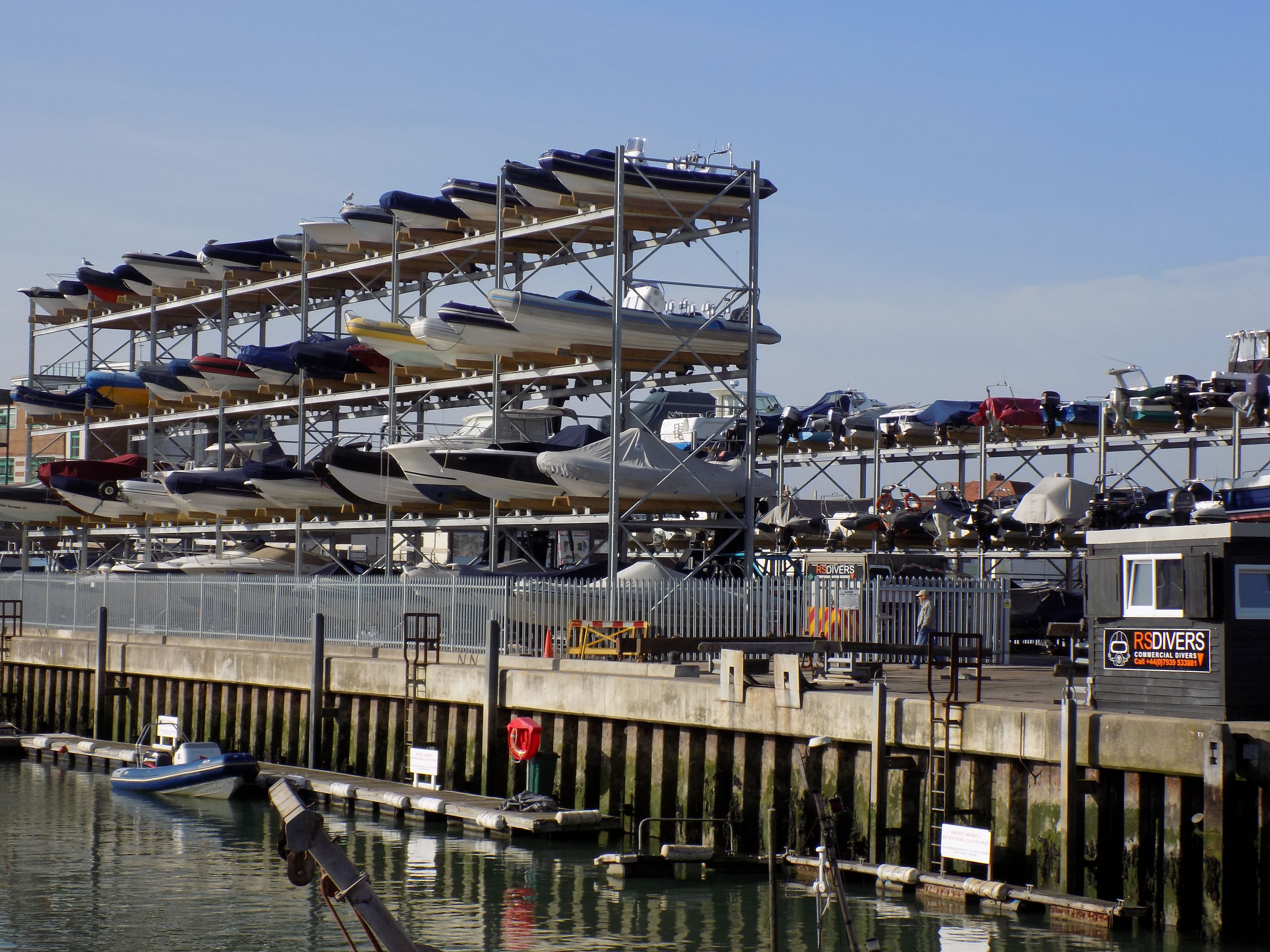 UNLIMITED LAUNCHES EVERYDAY OF THE YEAR WHATEVER THE STATE OF THE TIDE
Want to use your boat today? or tomorrow? or everyday? No problem! Our dry stack system means that you can use your boat whenever you want. Just give us a couple of hours notice and your boat will be ready for you to "turn up and go"! Or if you prefer, we'll put your boat on a shore-side stand so you can load your kit aboard before we launch you! So, whatever you need, no-one does more to make sure your day is fun and hassle free.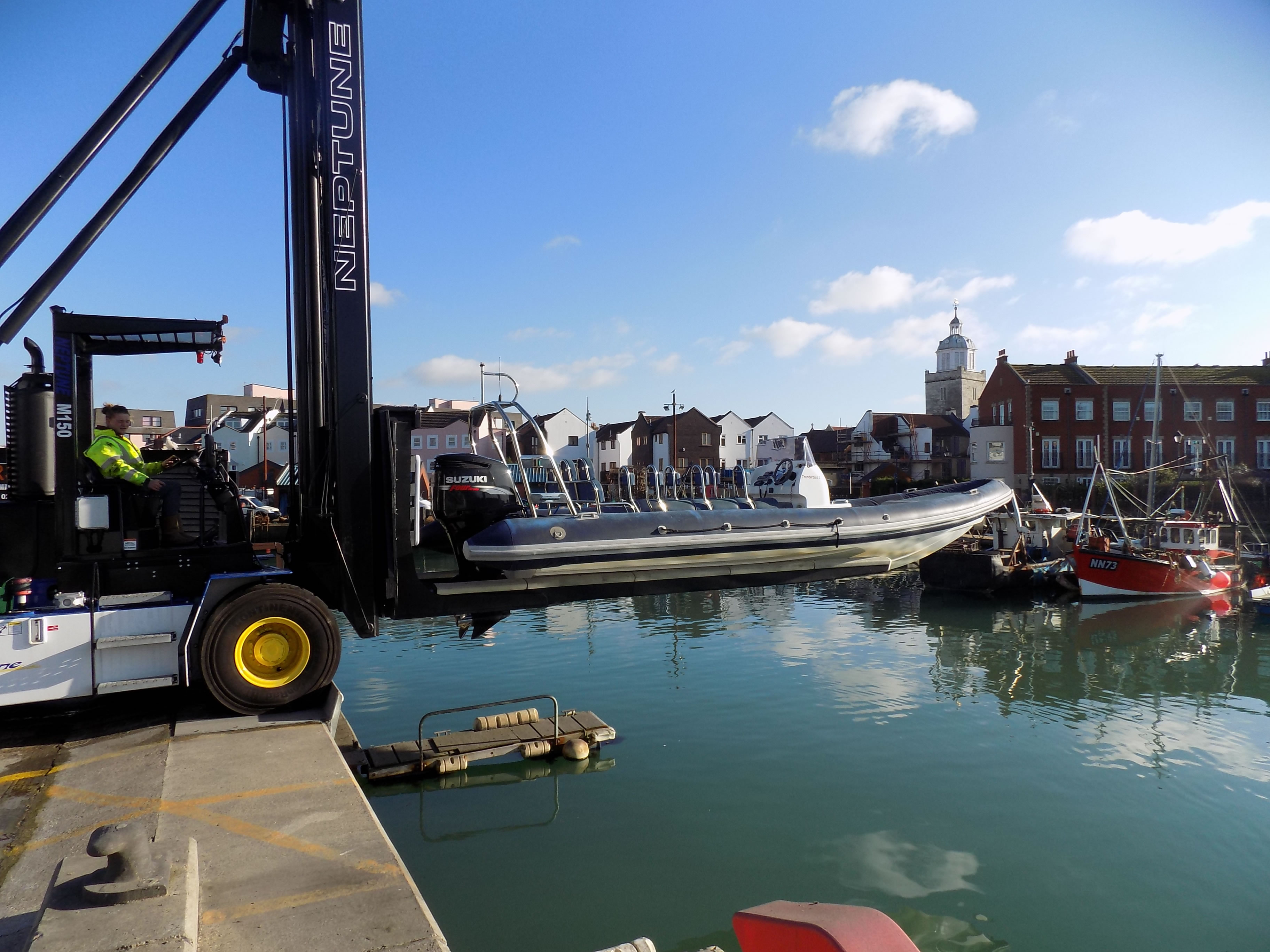 FREE PARKING RIGHT NEXT TO THE PONTOONS
Parking your car at KB Boat Park couldn't be easier. We have our own exclusive parking spaces right next to the Dry Stack and clients benefit from free parking. On arrival at the Boat Park, just ask a member of the dry stack team for directions to the KB Boat Park Dry Stack "clients parking area".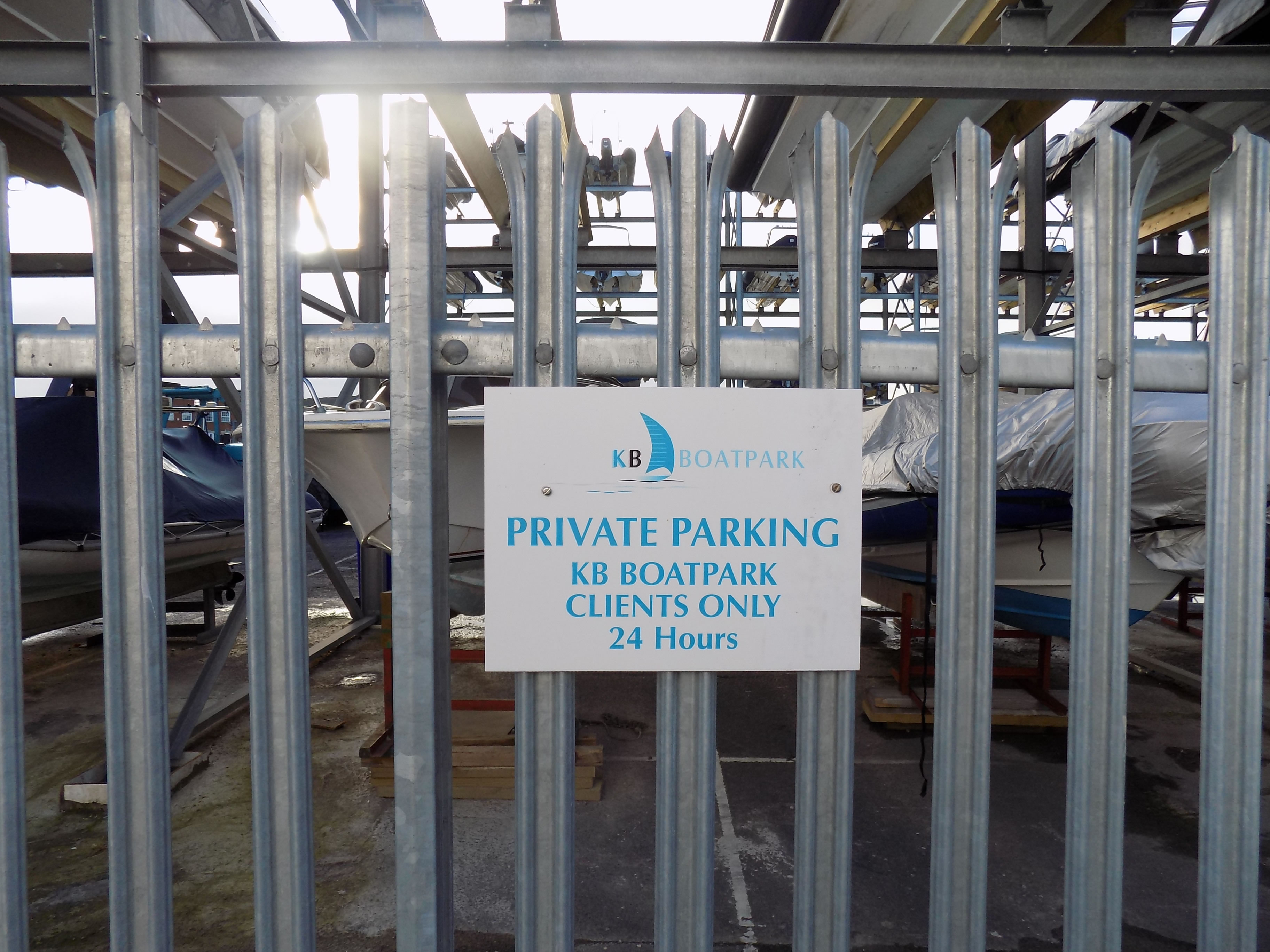 FRESH WATER HULL RINSE AFTER EVERY TRIP
To help keep your boat in tip top condition, KB Boat Park now offers dry stack clients a free freshwater rinse for your hull, tubes, and engine legs. On recovery, your boat will be blasted with fresh water to remove any harmful salt deposits. This helps reduce corrosion and keeps your boat looking its best.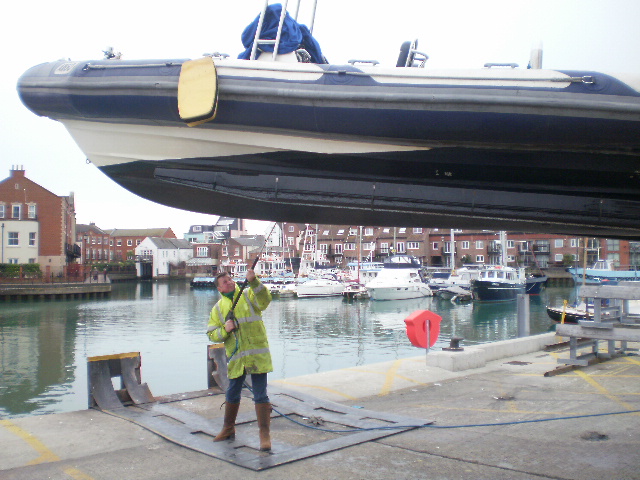 EASY ACCESS TO THE PONTOONS WITH OUR NEW BRIDGEHEAD AND GANGWAY
Access to your boat has never been easier! To ensure our dry stack clients have safe access even at very low states of the tide, we have installed a new security gate with gangway access to the pontoons. Dry Stack clients will be issued with a security code that allows access to the gangway, so loading heavy kit, passengers and all your safety equipment,has never been easier or safer.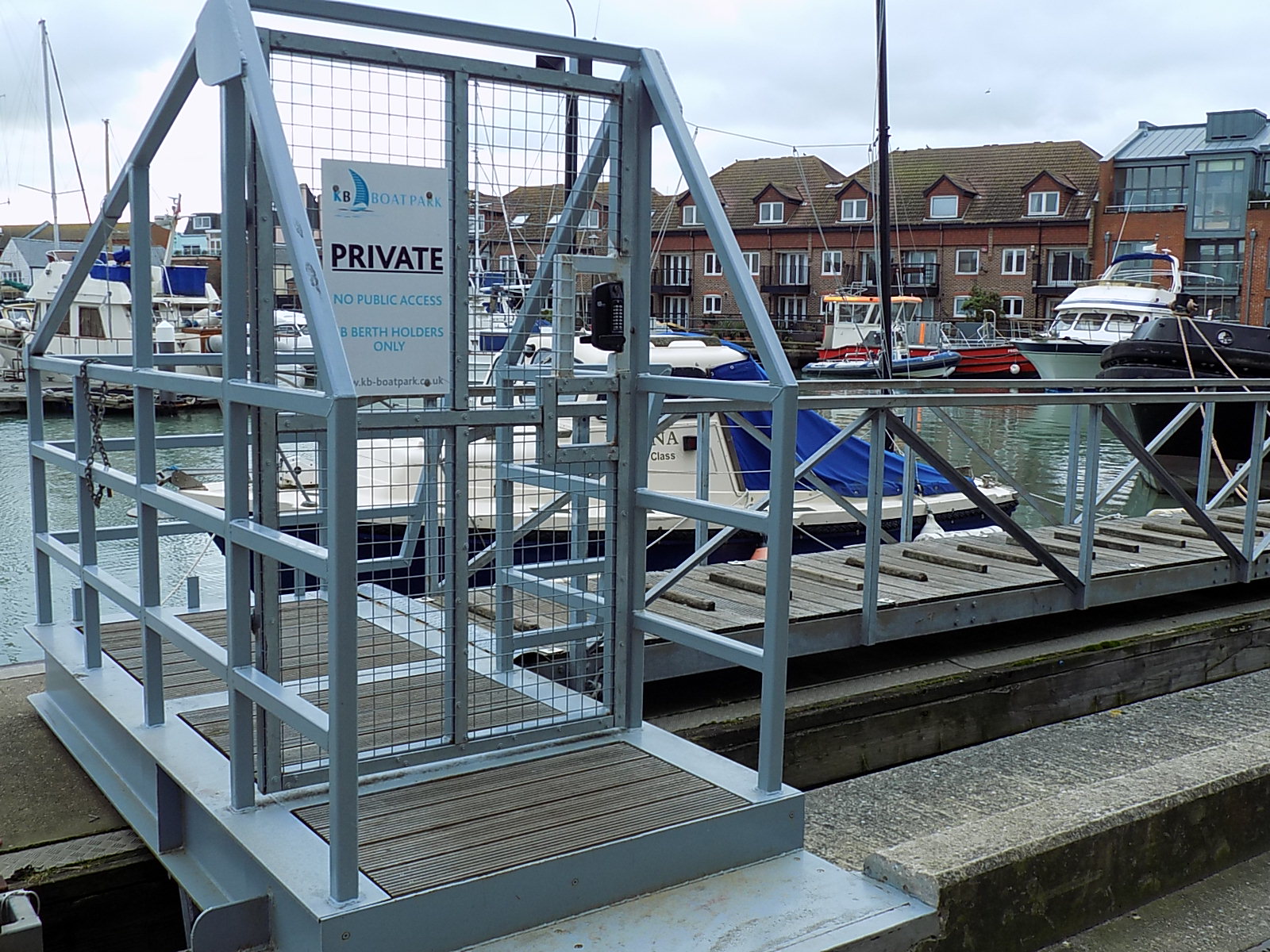 FULLY EXPERIENCED, QUALIFIED AND INSURED STAFF
Our RYA qualified staff know what they're doing! They should do, we've been dry stacking for 20 years now and that makes us the most experienced dry stack in the Solent area. During that time we've developed a unique dry stack system that ensures your boat is launched on time, transported, handled and stored in the safest possible way. Every detail from yard security, to pontoon access is constantly monitored. That's why year after year our clients continue to entrust us with their boats.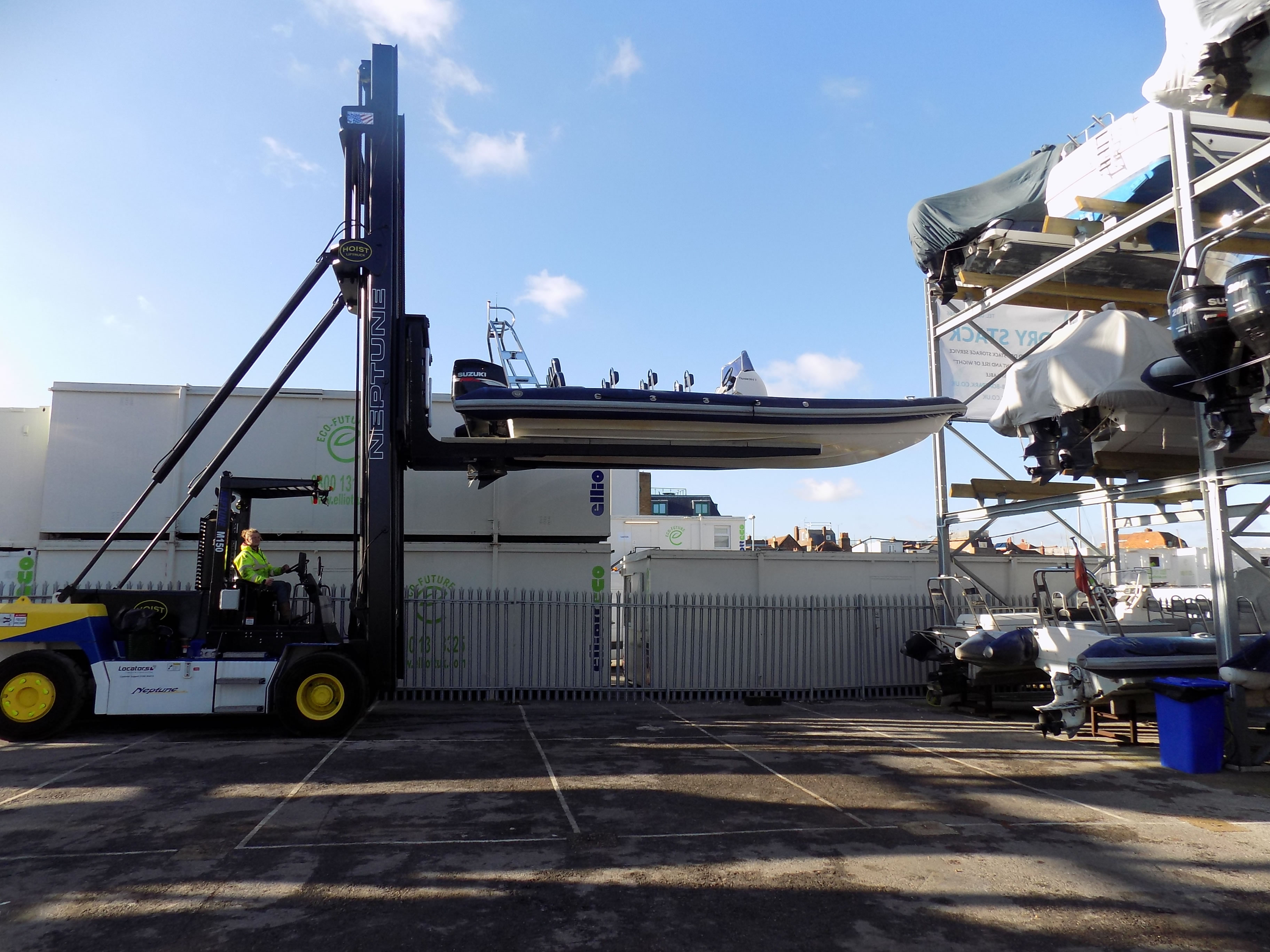 FUEL POINT WITHIN 800M FROM THE DRY STACK PONTOONS
Whether you need Diesel or Petrol, the fuel pontoon is only a short trip away. They now operate a fully automated system where you pay by credit/debit card and dispense fuel as required. To check that the fuel pontoon is operating as normal, call 023 9252 4811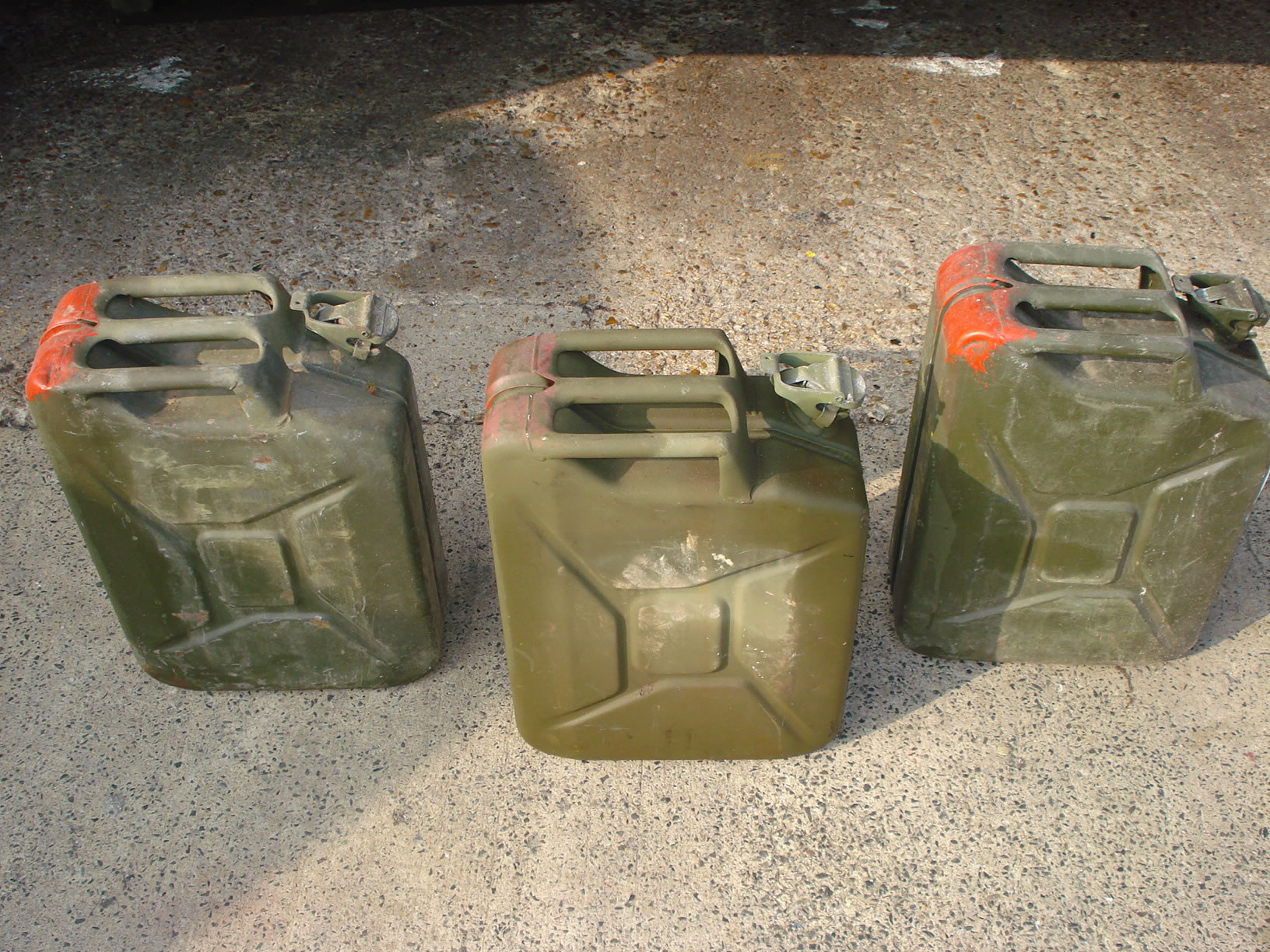 ACCESS TO YOUR BOAT 24/7
Here at KB we understand that you may need access to your boat at any time, so all clients are issued with electronic gate passes that give them entry to the Boat Park via our electronic security gate. So whether you want to work on your boat outside our normal opening times, or have left something on your boat that you need, KB Boat Park has the answer.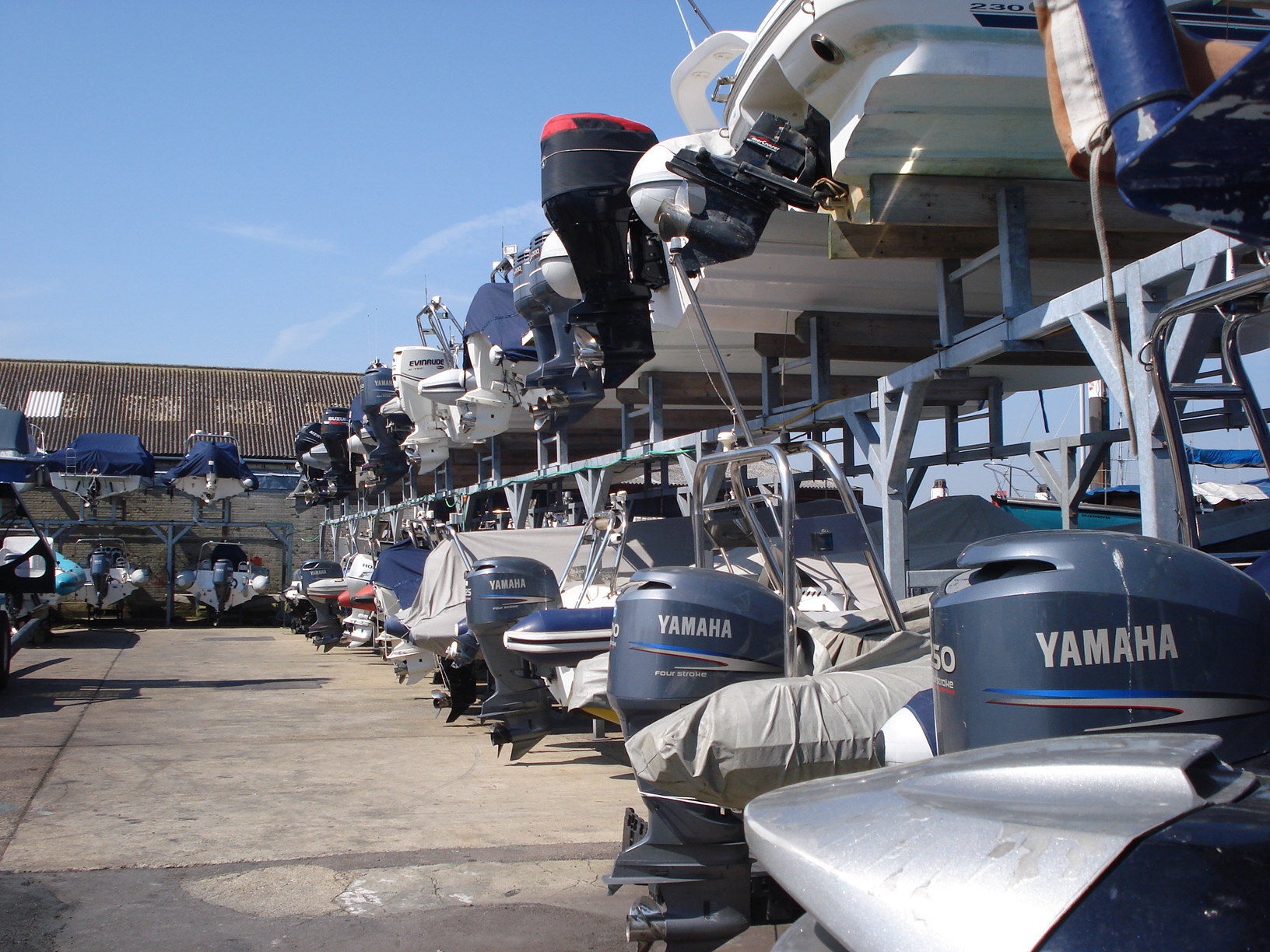 FREE POWER AND WATER ON-SITE
For those dry stack clients wishing to work on their boats, we have numerous free water and power points throughout the Boat Park. So, whether you want to wash your boat, or carry out any other work just ask a member of the Dry Stack team for the nearest free supply point.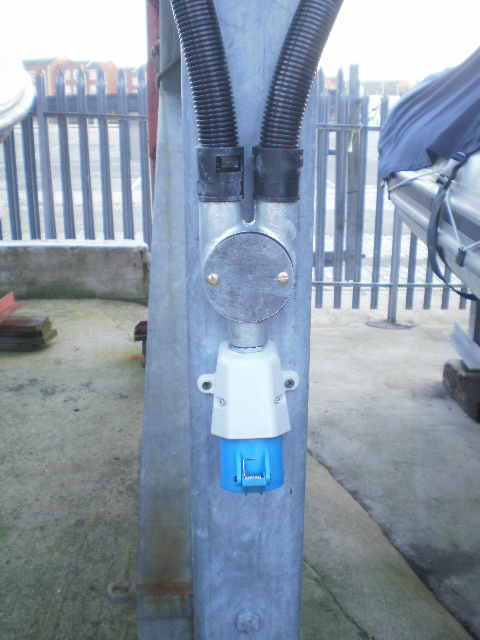 MOBILE MECHANICS & FULLY EQUIPPED WORKSHOP
Need some work done on your boat? Have a mechanical problem that needs diagnosing? Or just need an engine service? Whatever your needs, our mobile mechanics here at KB Boat Park can cater for all aspects of marine mechanics. Warranty work for all popular makes of inboard and outboard engines can be carried out here at the Dry Stack. For full details or to book your repair/service call 023 9283 3166 or E-Mail.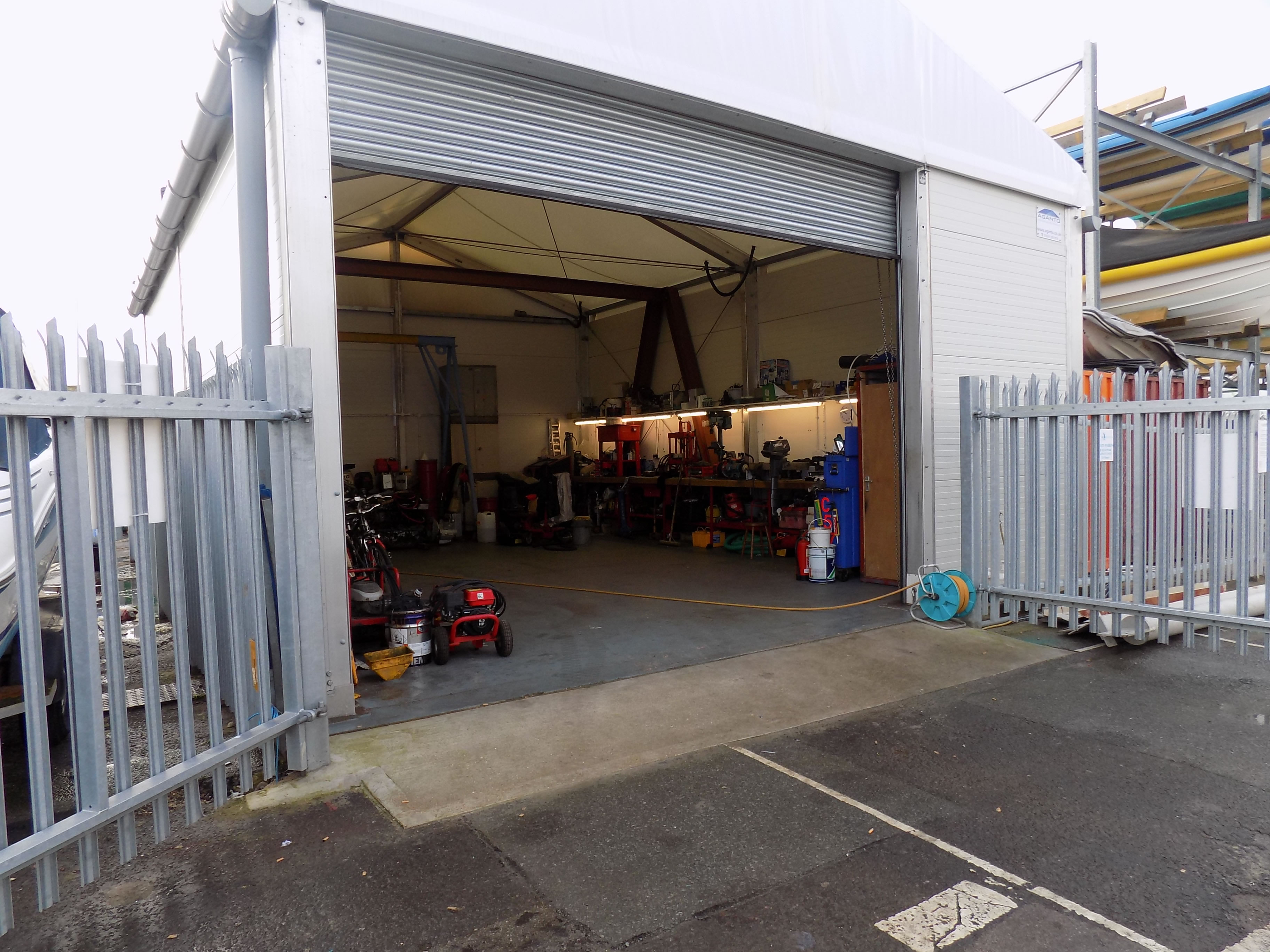 "SEASONAL" COVERS PUT ON BEFORE YOUR BOAT IS STORED
Here at KB Boat Park, we know you want to keep your boat looking its best. So, if you have seasonal covers for your boat, we'll be happy (on request) to put these on before it is returned to the dry stack compound. If you are leaving your boat with us for the winter, we will ensure that your winter covers are securely in place to protect your boat from the elements.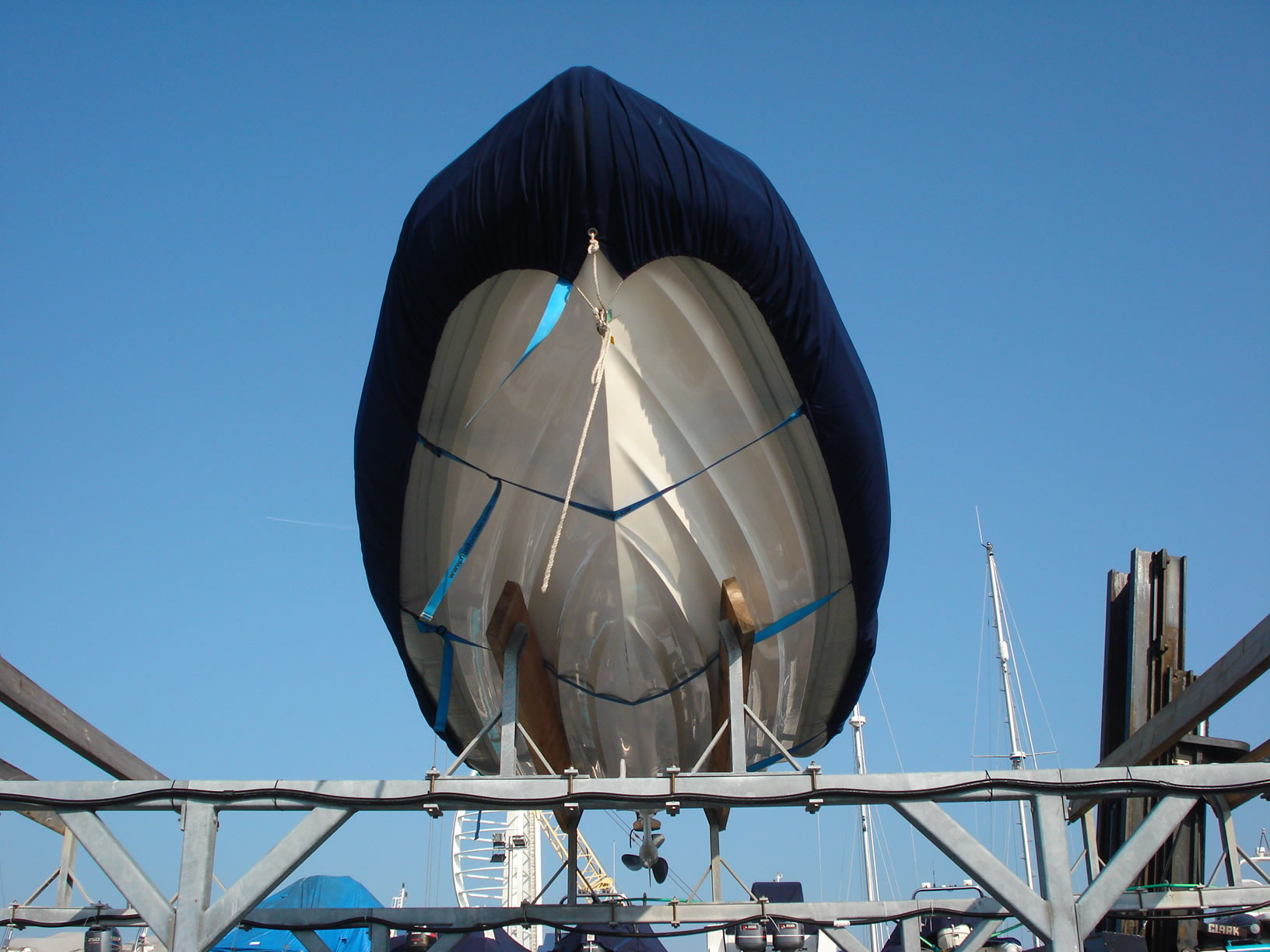 THE LATEST EQUIPMENT
Here at KB we are constantly looking for ways to improve our service. To this end, we have just invested in further brand new purpose built racking with larger clearances for faster, safer storage. In addition we now have 3 boat handlers for faster launching & recovery. Having 3 trucks ensures your boat is always launched safely and on time.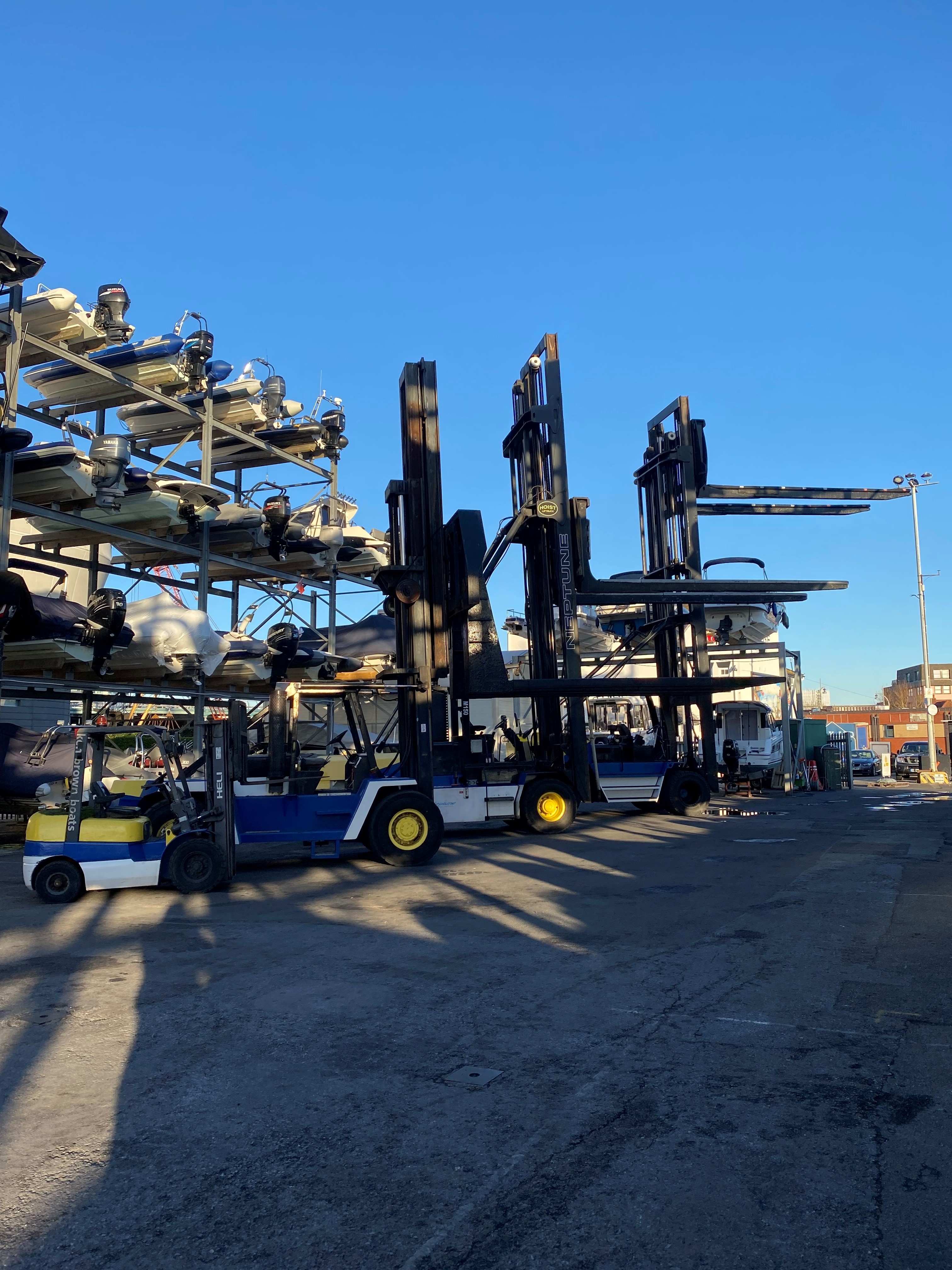 20 YEARS OF DRY STACK SERVICE
2022 will see the 20th aniversary of KB Dry Stack. Over those 20 years, we'vedeveloped a system that gives our clients an outstanding Dry Stack service in the best possible location and at the most competative price. Learn more about our development here