Mid Week "Lift, Pressure Wash & Re-Launch" From Just £75.00
Does your boat's hull look like this? or worse? If so why not try our special midweek "Lift, Pressure Wash & Re-launch" deal? Available for all Ribs, Sports / fishing boats and small yachts up to 3 tonnes.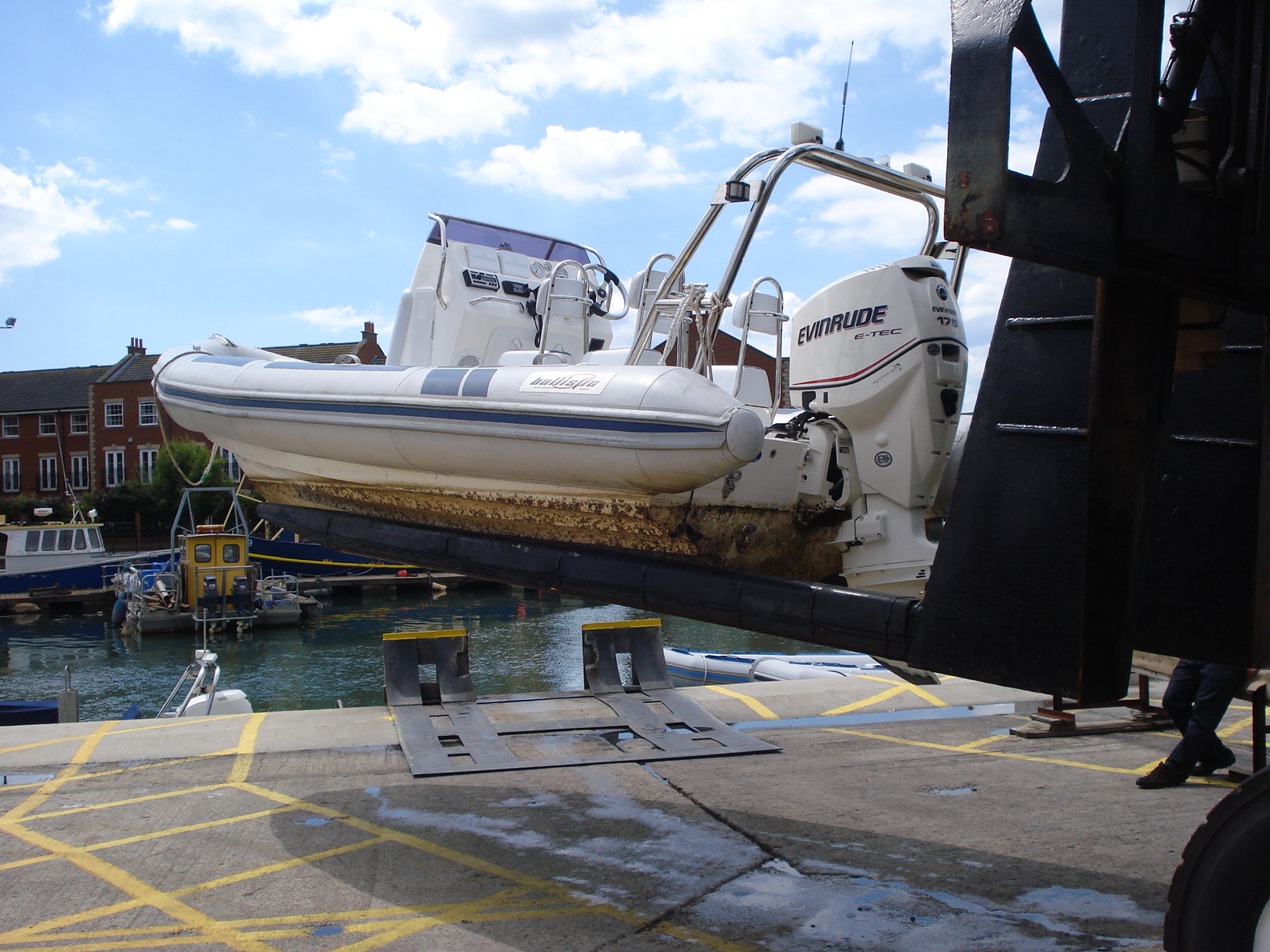 We will lift your boat using our specialist boat handling forklift, pressure wash it with our powerful fresh water jet washer, inspect the hull / prop / drive gear / anodes / etc for any signs of wear or damage and then re-launch you back into the water. And what's more, this usually only takes about an hour, so you can relax in the pub (next to our wash area) while we do the work!

If you need to be out of the water a little longer, we can even arrange for your boat to be laid-up for you to work on (7m boat = £16 per day inc vat).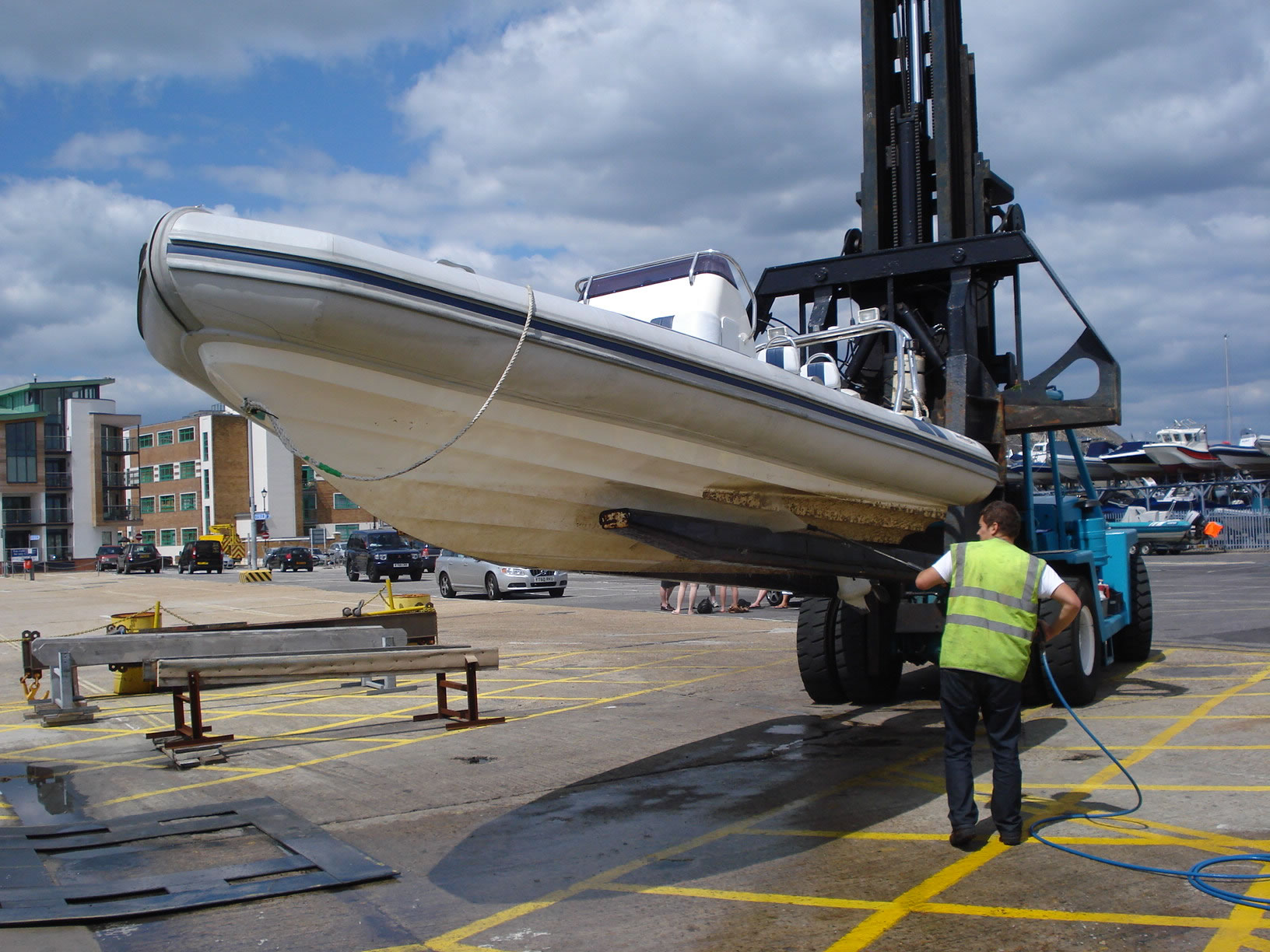 Prices start from as little as £75.00 (inc vat) so why not let us get your hull as clean as this! For details or to make a booking, call us on 023 9283 3166 or E-Mail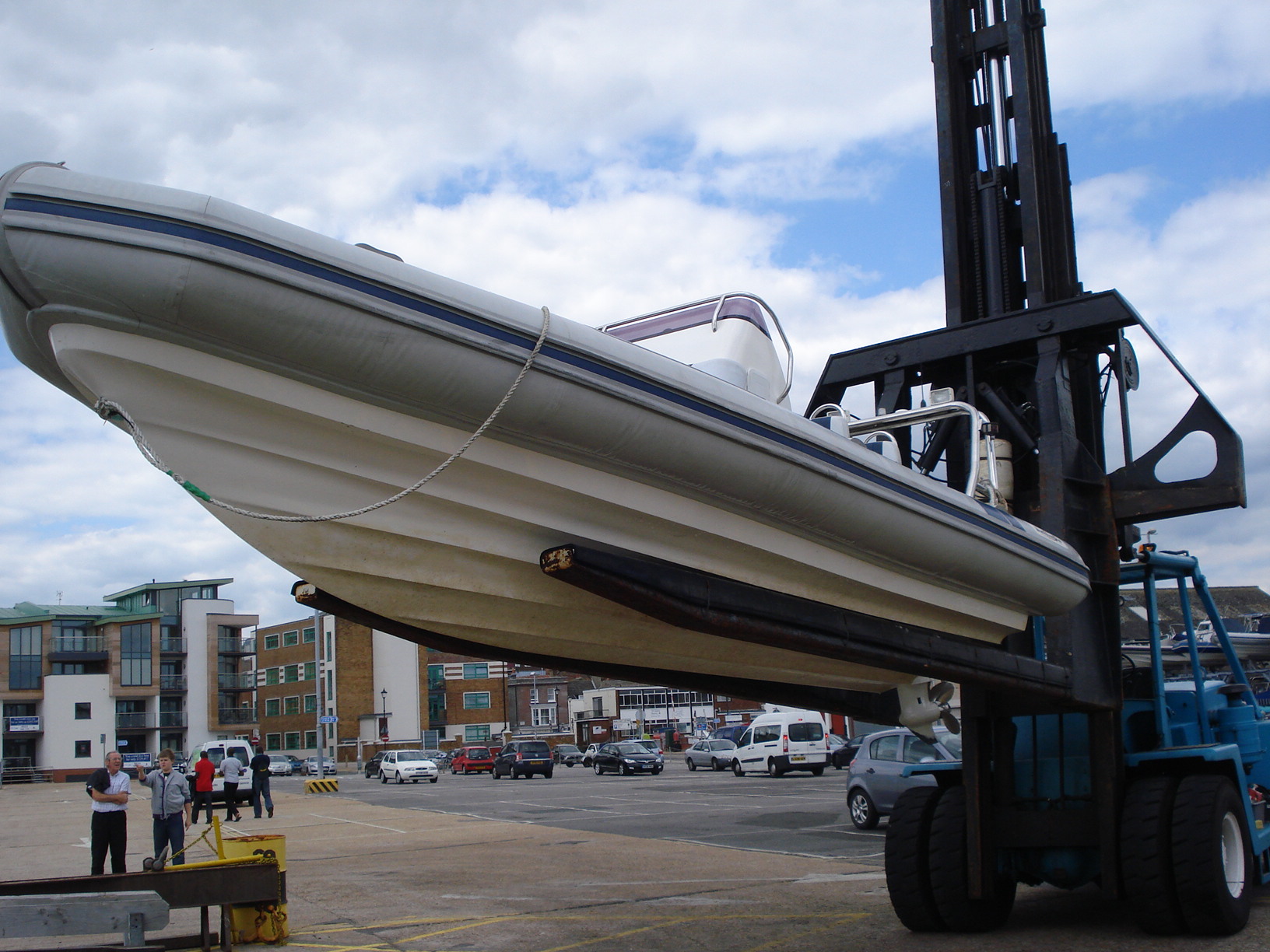 Boat Washes
Here at KB Dry Stack we know you'll want to keep your boat looking its best. For our Dry Stack clients we offer a regular boat wash service to keep your boat in tip top condition. The boat wash service normally operates from April through to October (7 months) and gives you the option of a wash every month, or by arrangement.

Although they are not as thorough as a full valet, the boat wash is still quite comprehensive and covers the following: -

• Removal of covers.
• Detergent clean of tubes (Ribs), GRP topsides, engine cover, console and seats.
• Fresh water pressure wash of deck surface.
• Fresh water pressure wash of hull and engine cover.
• Check 2-stroke oil level (2-stroke engines only).
• Check and reports any damage to boat or covers.
• Drain deck, hull/bilge and engine compartment.
• Replace covers.

Regular washing of your boat will not only keep it looking its best, but will also help to maintain its value when you come to sell it or trade it in.

Costs for the boat wash service are as follows (all prices include vat): -

• Ribs & Sports Boats less than 7 metres £22 per wash
• Ribs & Sports Boats 7 metres or more £29 per wash

Obviously the price is subject to current condition of the boat but we will be happy to discuss this with you.

For details or to book your wash package call the office on 023 9283 3166 or E-Mail