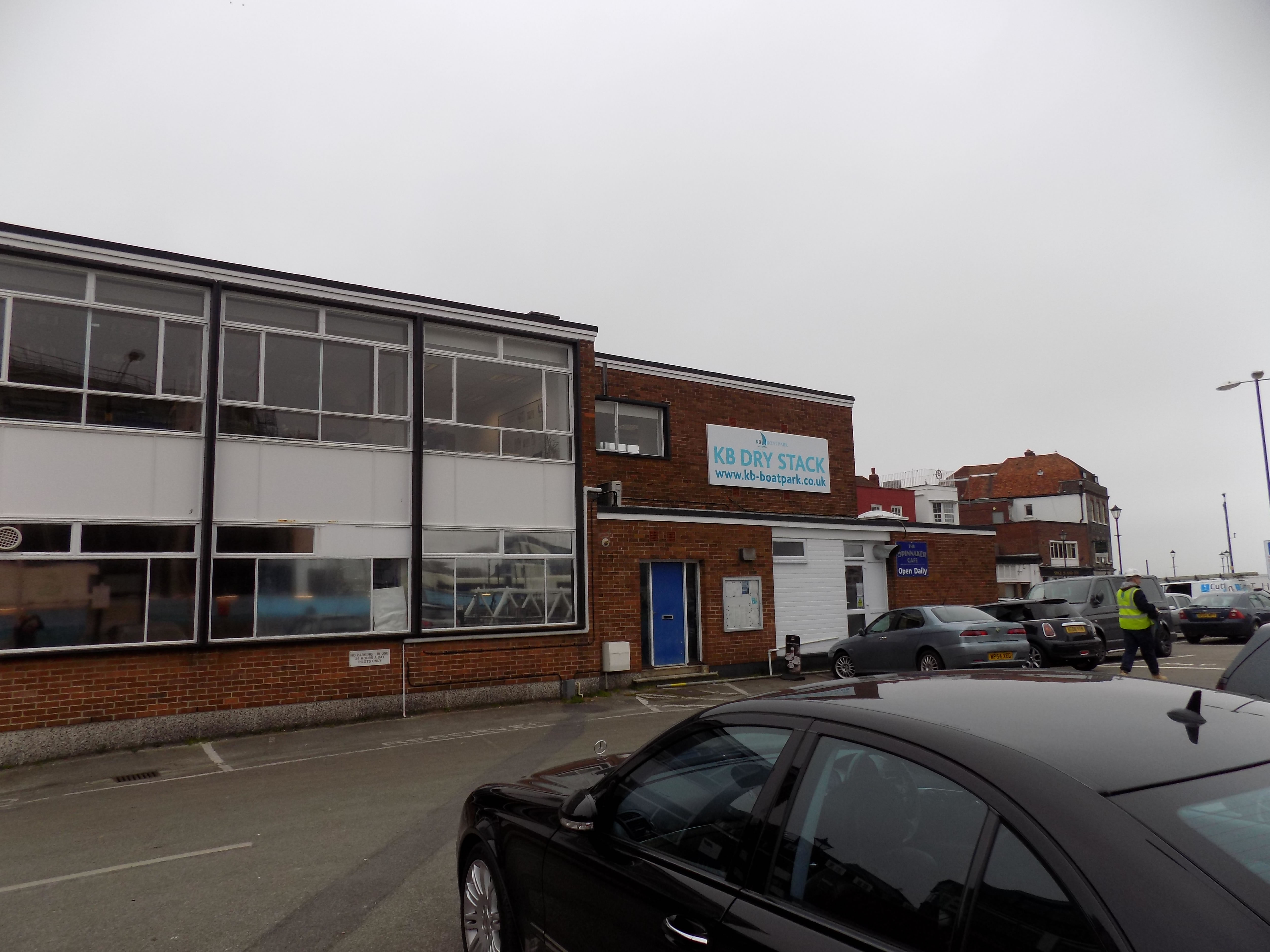 Our New Offices
We have now moved into our new offices. The address is now KB Boat Park, 96 Broad Street, Old Portsmouth, PO1 2JE. Being next door to BAR we have chosen a nautical Americas Cup based theme. Here's a few pictures, but why not pop in for a chat and a cup of tea. The first picture shows the reception area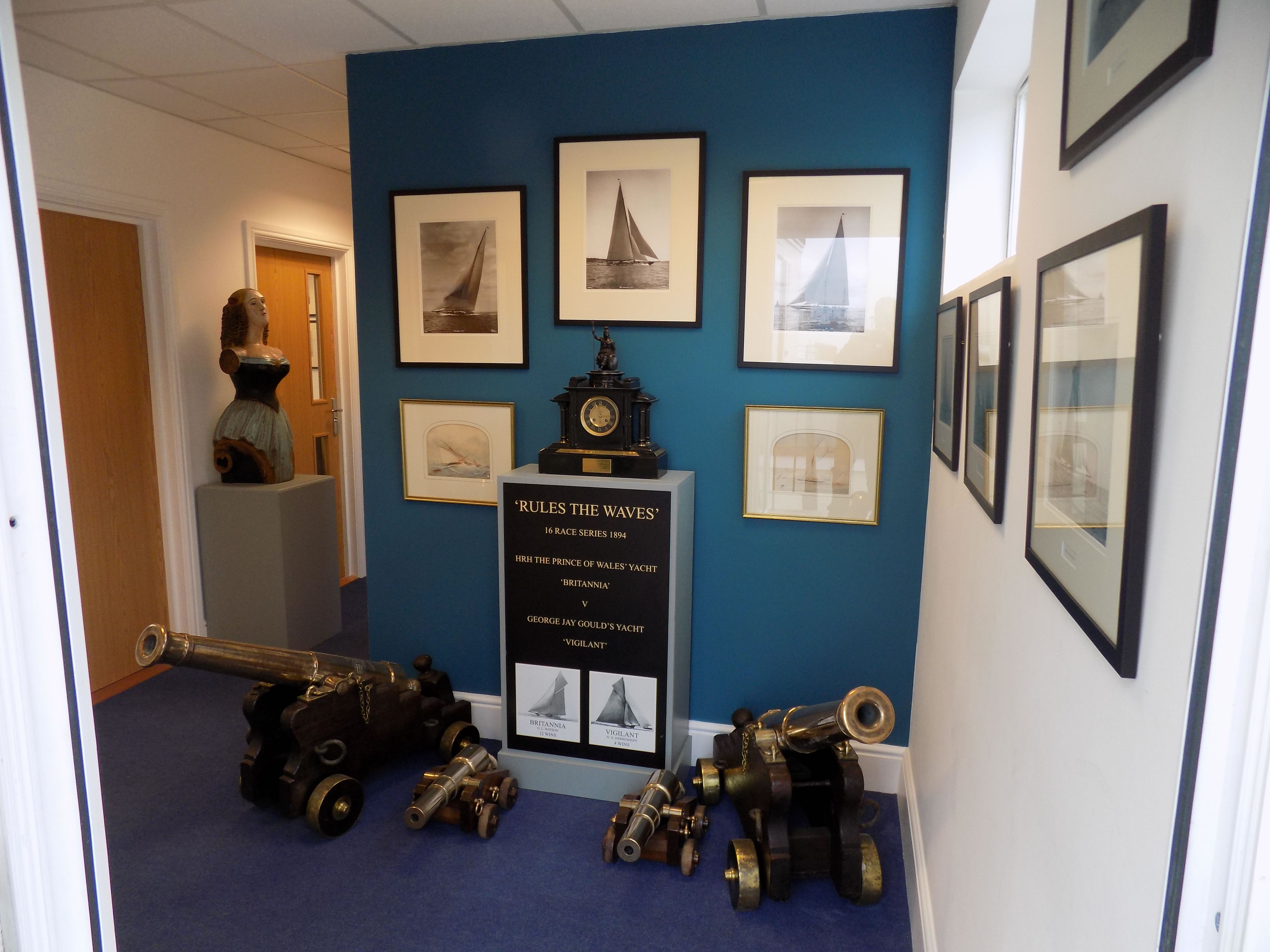 Impressive Firepower and a gift from a Prince
We have some very nice Cannon on display in our reception dating from the 1830's The clock is original and was presented by The Prince Of Wales in 1894 to American George "Jay" Gould. It's a bit of a cheeky gift as it comemorates the fact that the Prince's Yacht "Britannia" beat Jay Gould's Yacht "Vigilant" in a series of races. The score was 12 - 4 to "Britannia" - so it's a bit like saying "please accept this gift to comemorate the fact I thrashed you". But I guess it's hard to turn down a gift from the future King. Interestingly, "Vigilant" had sucessfully defended the Americas Cup for the Americans in 1893, but as this race series was not an official AC event it didn't allow Great Britain to claim back the Americas Cup.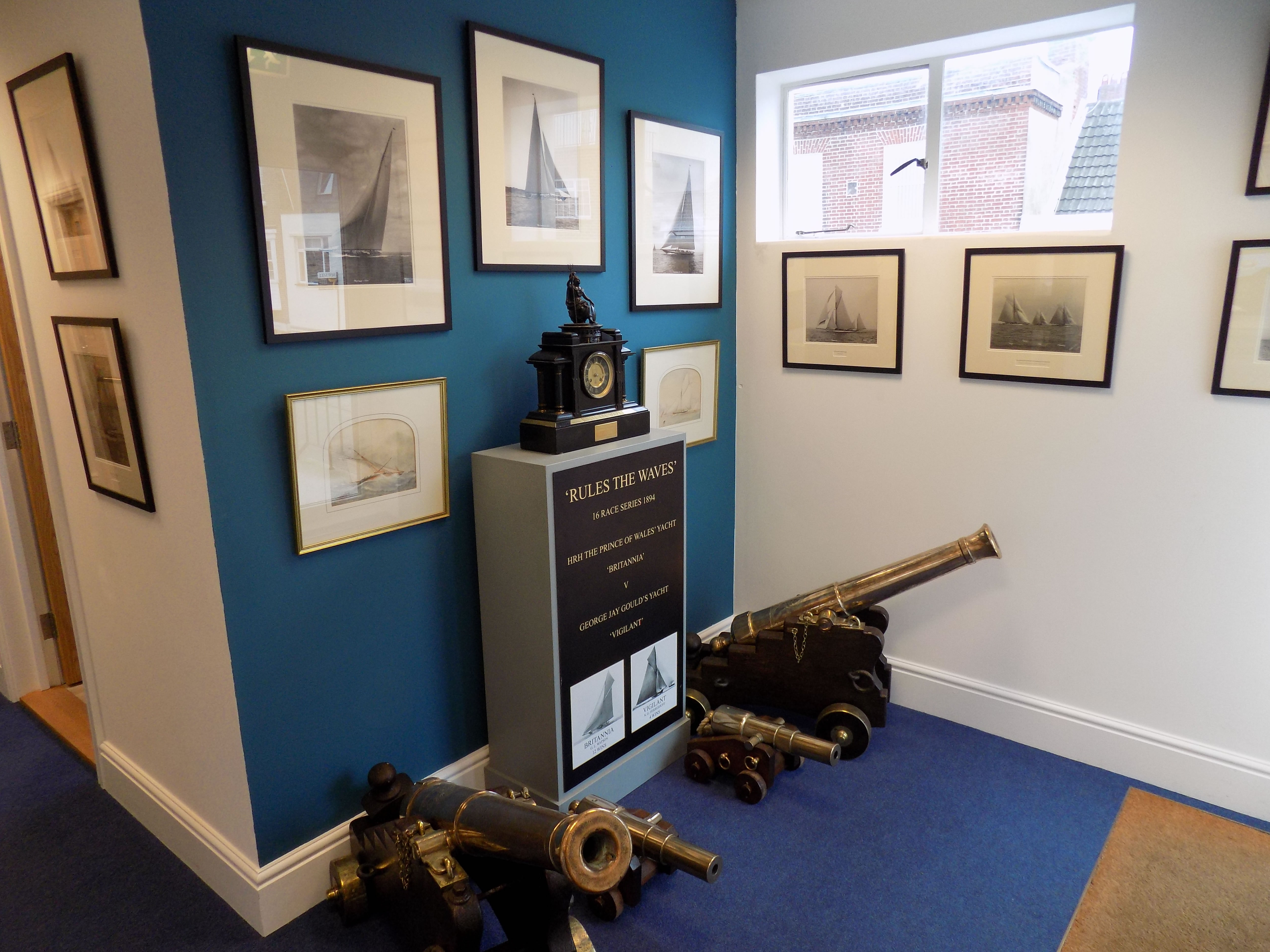 A Room With A View
This is Sarah's office where "alledgedly" all the work gets done! All our offices have commanding views over the construction site for the new BAR Americas Cup Headquarters and are decorated with "J Class" sailing photographs, paintings and ships "half-hull" models.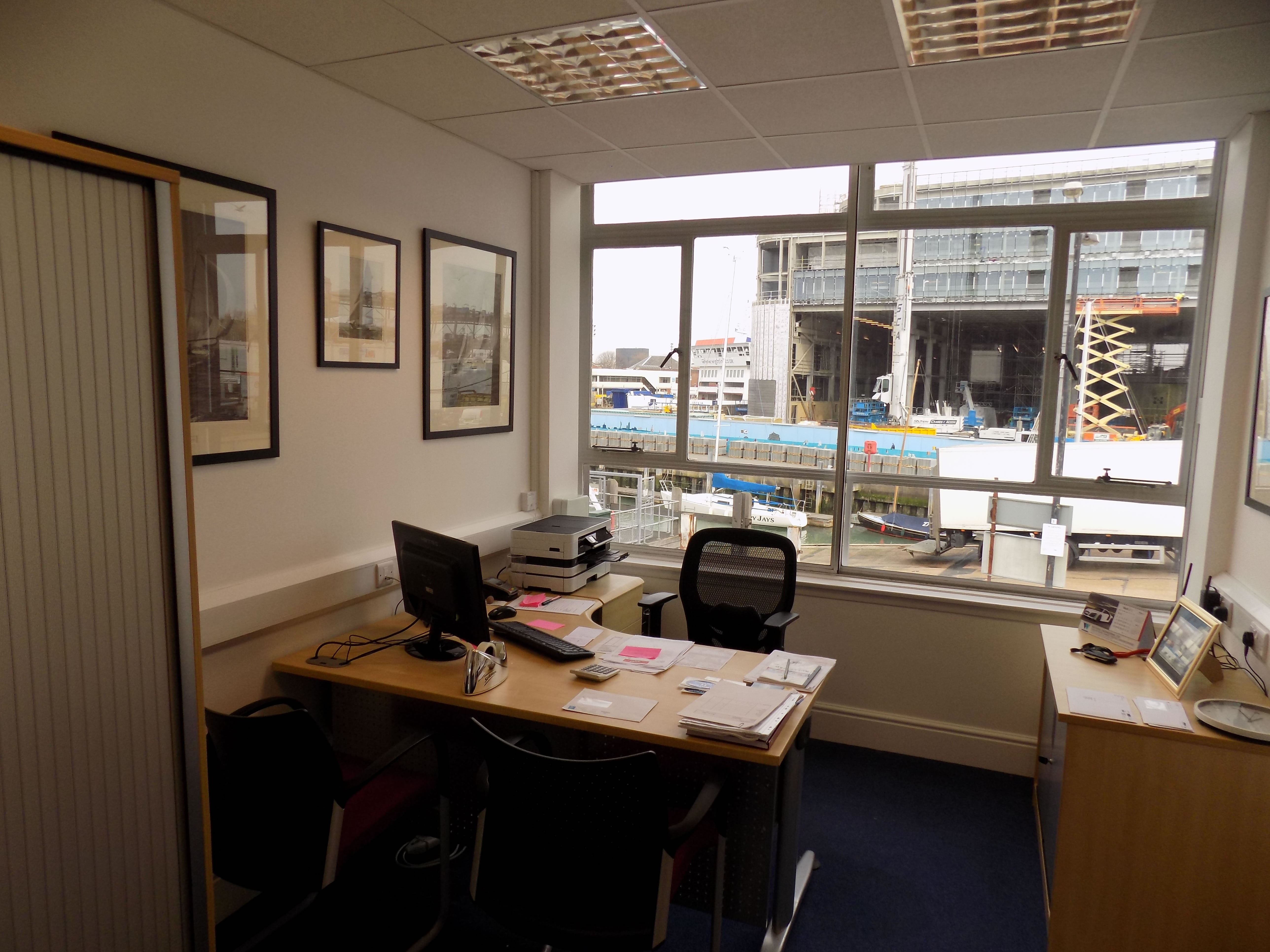 The Inner Sanctum
Steve and Tims office continues the nautical theme with more pictures and models.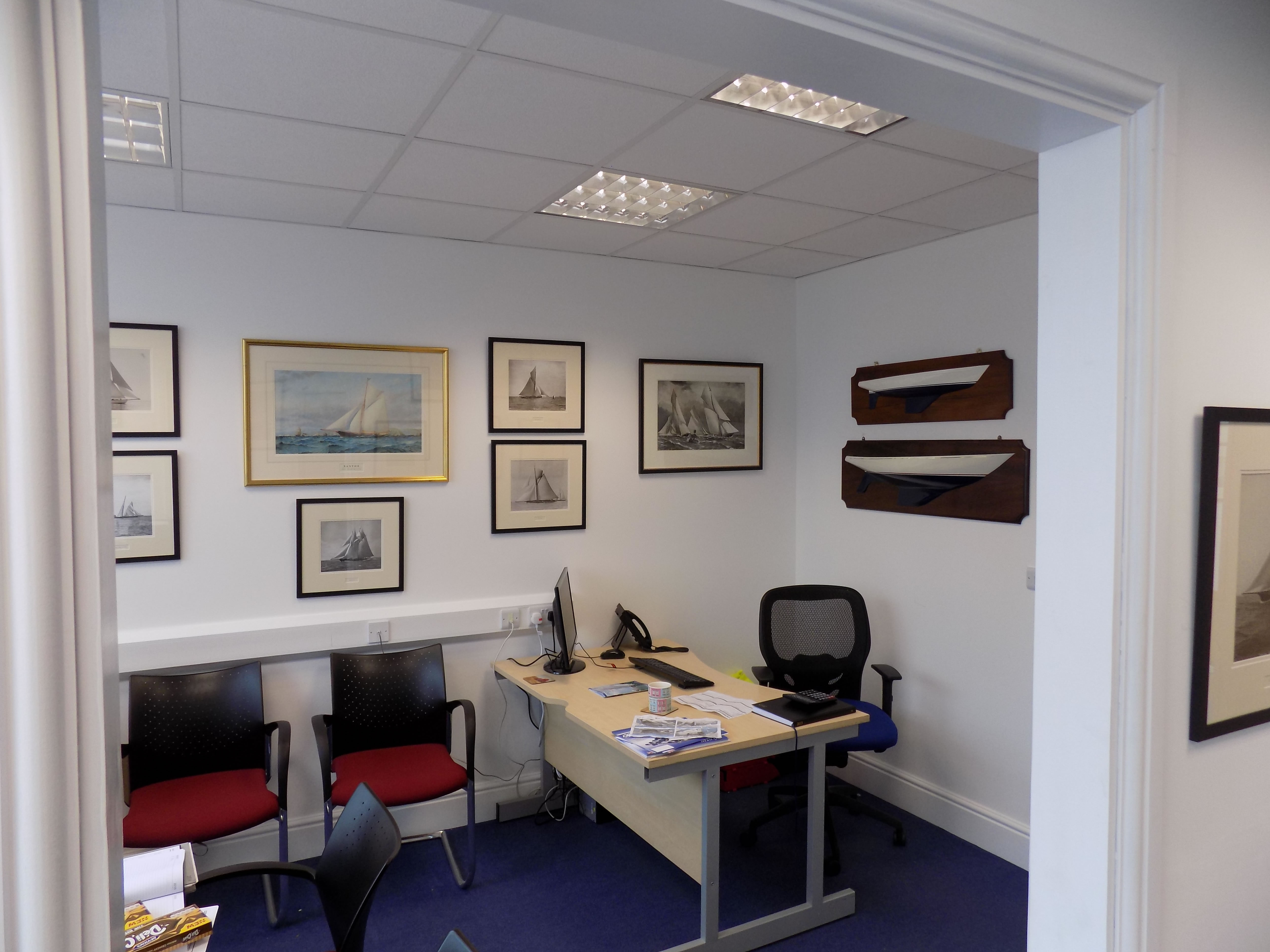 Under Pressure
Further down the corridor we have a pair of table-top cannon guarding a clockwork barograph from the 1900's which gives a weekly record of atmospheric pressure. Above are 2 more half-hull models the lower being a twin screwed motor yacht "Vita" built for Sir Tommy Sopwith.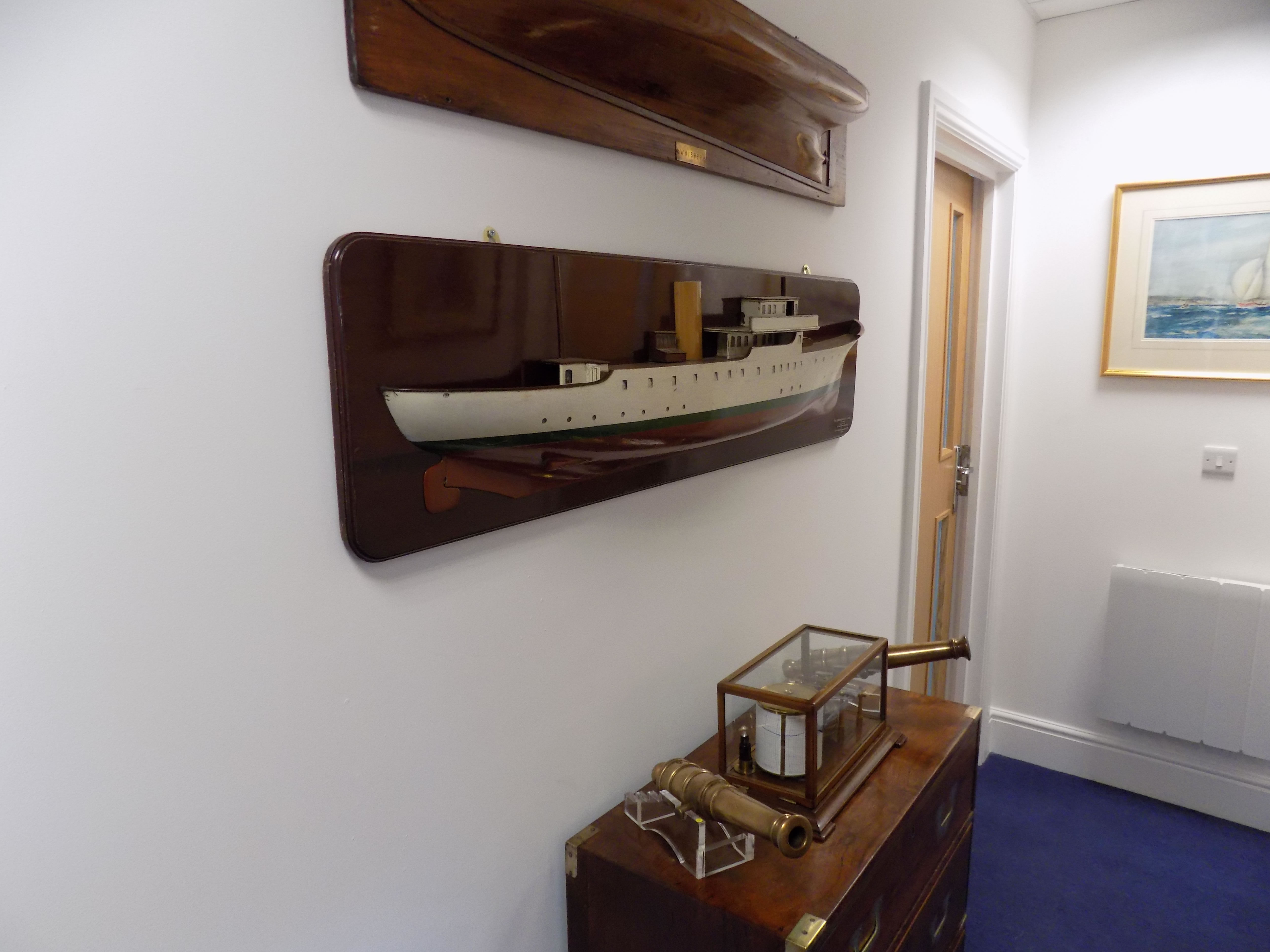 You Won't Get Bored In This Board Room
Our meeting room is packed with interesting features. From cased ships models and mirrored back half hulls, to the centre piece of a unique table made from two ships "repeater" telgraphs supporting a glass top.
From The Other End
With a commanding panoramic view of the BAR headquarters.