Racking
Here at KB, we are constantly looking for ways to expand the business and with BAR's new headquarters attracting interest in the area, demand for our Dry Stack spaces has never been higher. So, to meet demand we have just added another tier of racking to our northern stack giving us an extra 14 spaces for this season.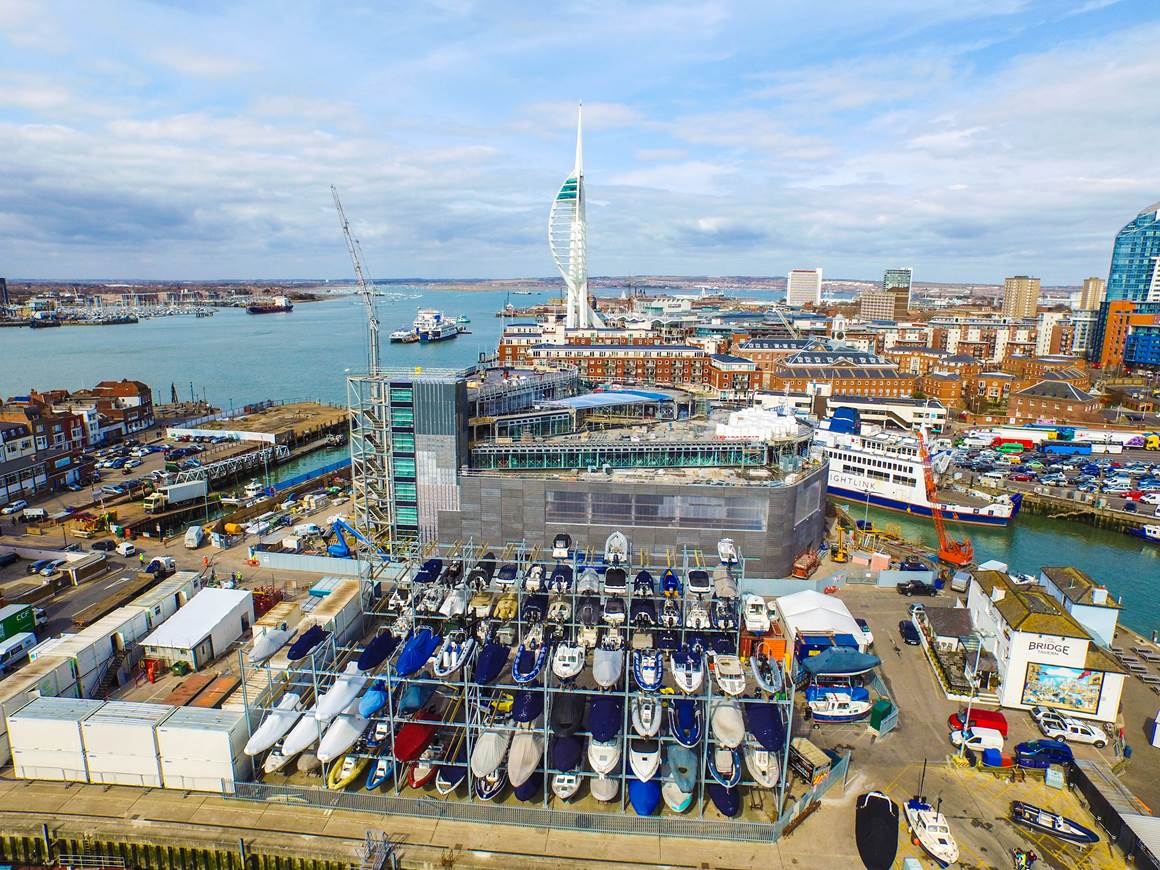 Pontoons
Our position here in The Camber means that our pontoons are very sheltered from any strong winds or tidal flows and this makes mooring a very easy and straightforward affair. For this season, we have rearranged the pontoons to form one long mooring pontoon - giving more space. The addition of a bridgehead and walkway for the start of the season will complete the update of our moorings for this year.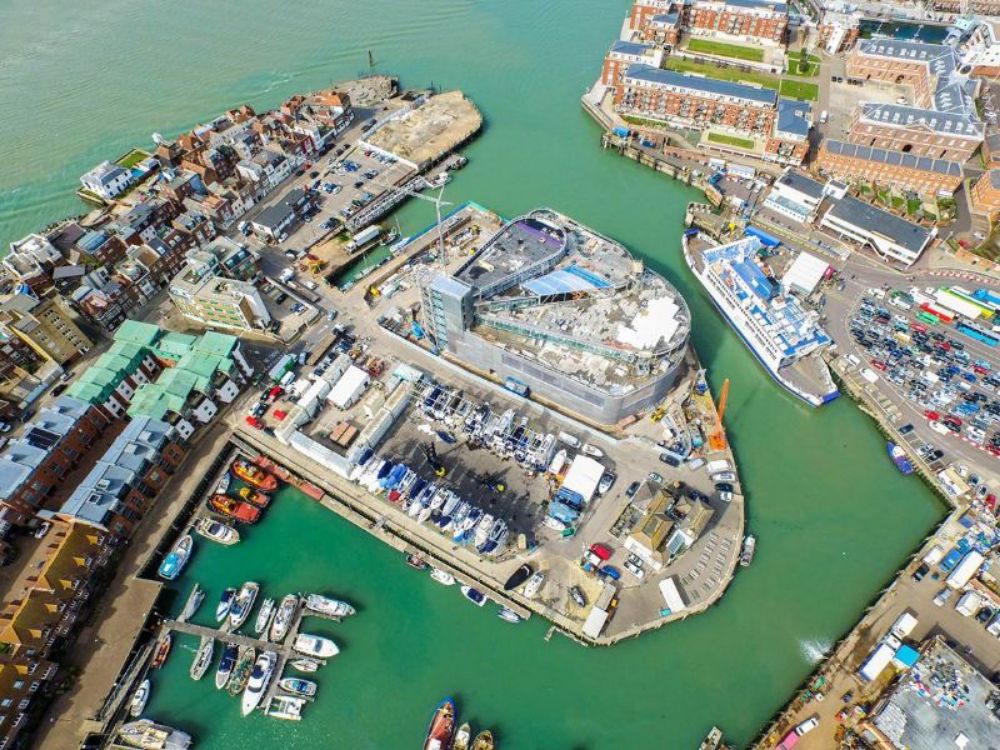 Parking
The area to the left of the Dry Stack in this picture is currently filled with containers servicing the BAR builsing site. However, once the building is finished (late Summer 2015) this are will become a car park for BAR, but at evenings and weekends, will return to a public Pay& Display parking area. This, in addition to our own exclusive clients parking should provide the area with ample parking for our clients and the public alike.