Lift Out - Pressure Wash - Relaunch
Cleaning your hull at the end of the season can be a right pain! Why not let us take all the pain away with our special "End Of Season" pressure wash package.
We will lift your boat using our specialist boat handling forklift, pressure wash it with our powerful fresh water jet washer, inspect the hull / prop / drive gear / anodes / etc for any signs of wear or damage and then re-launch you back into the water. And what's more, this usually only takes about an hour, so you can relax in the pub (next to our wash area) while we do the work! If you need to be out of the water a little longer, we can even arrange for your boat to be laid-up for you to work on (7m boat = £25 per day inc vat).
Prices start from as little as £120.00 (inc vat) so why not let us get your hull as clean as this! For details or to make a booking, call us on 023 9283 3166 or E-Mail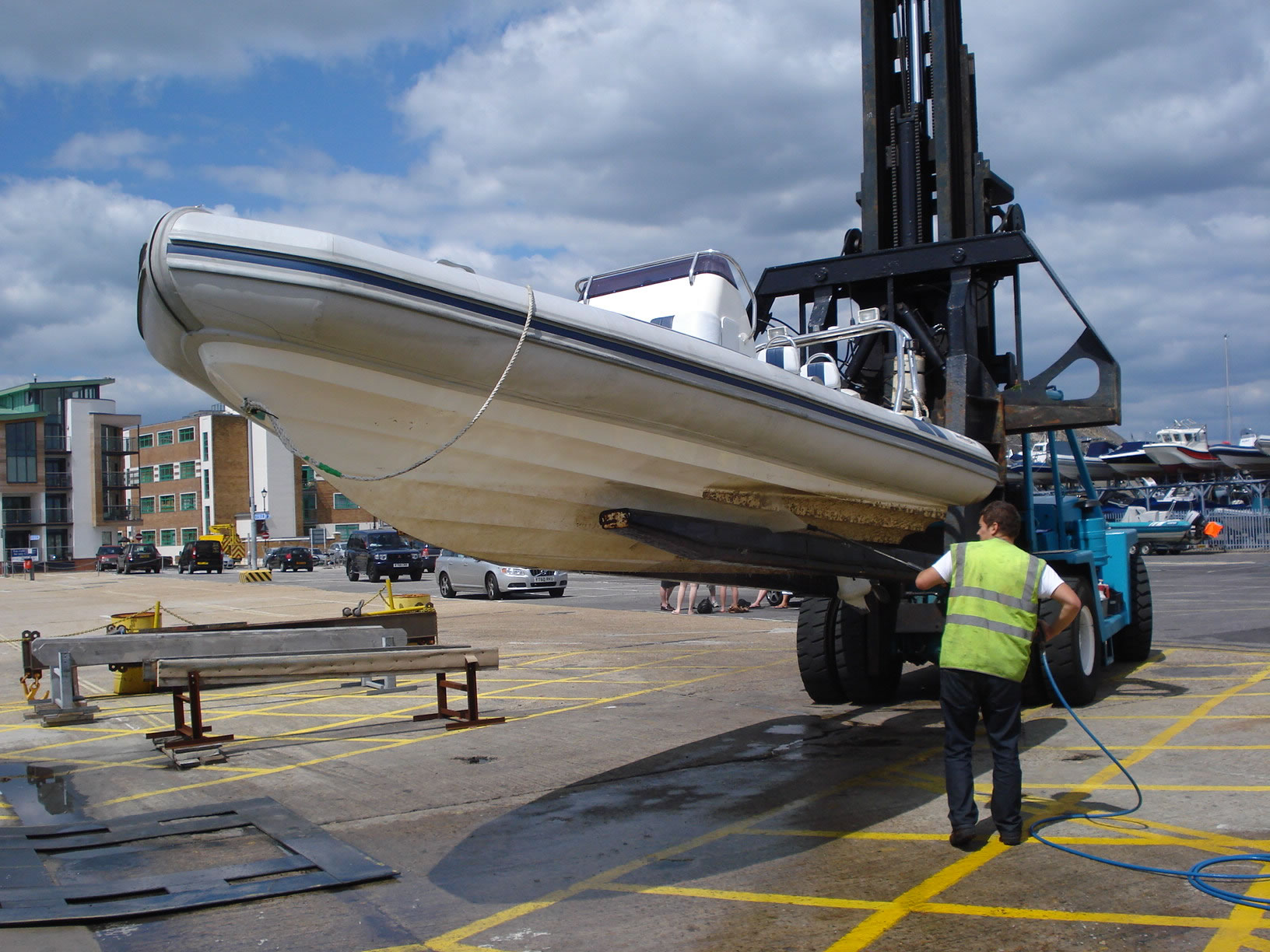 Shrink Wrapping Service
Whether storing over winter, long term or for transportation, shrink wrapping is the best way to protect your boat from the harsh winter elements, traffic film and UV light damage. Complete with specialised vents to maintain airflow and to reduce damp and mould growth. What's more, if you want your boat protected, but still want to work on it, we can put zipped access doors in the shrink wrap. For best results we would recommend a wash and dry down before shrink wrapping.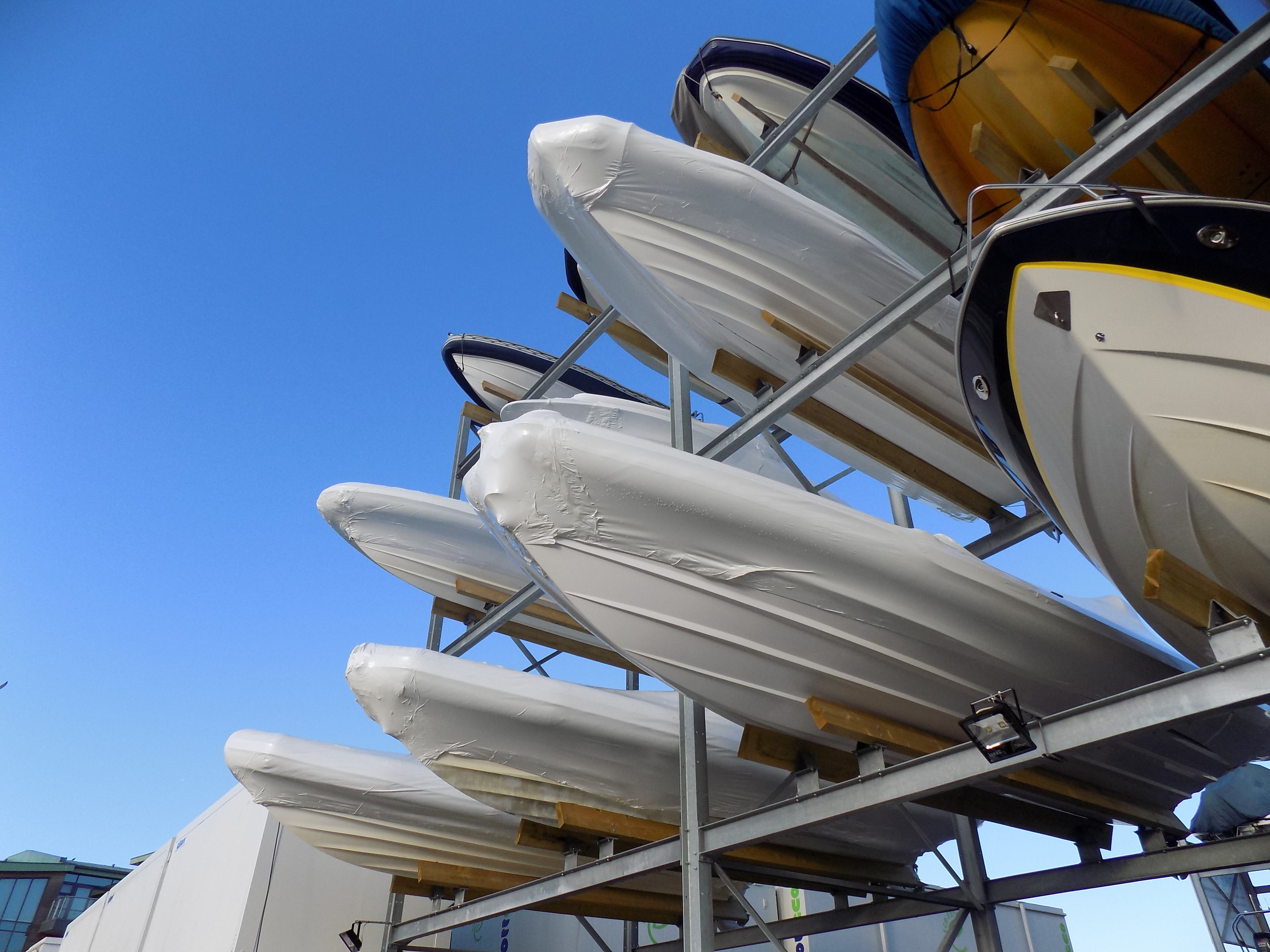 Shrink wrapping can be carried out at your location or here at KB Dry Stack. We Can even shrink wrap your boat on its trailer ready for you to tow it away for storage.
Prices start from as little as £33/meter (inc VAT)
For details and a tailored quote, call 023 9283 3166 or E-Mail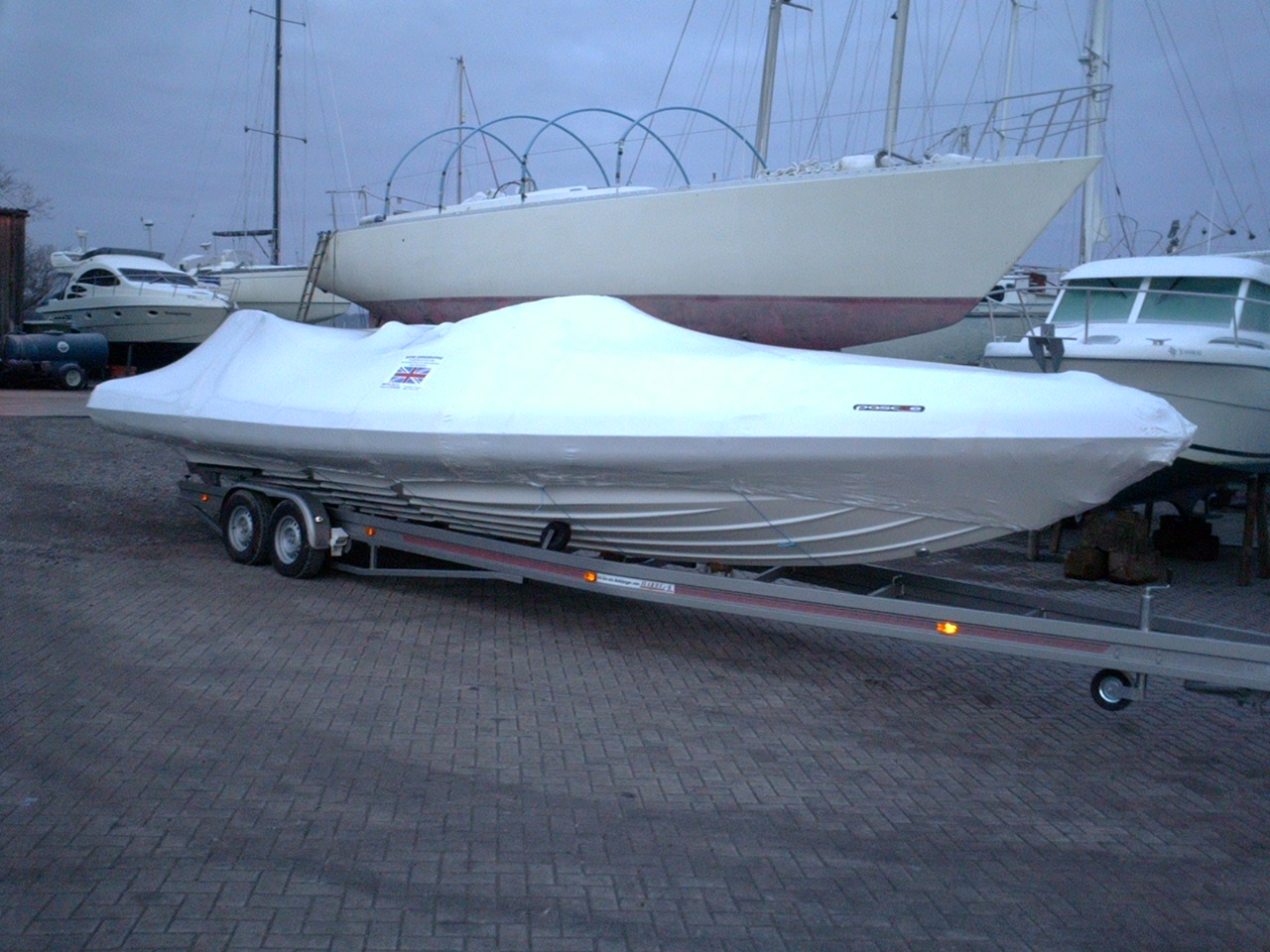 Boat Transport & Delivery
KB Dry Stack are pleased to be able to offer a boat transport service, we can recover your boat from the water, trail it on your trailer (or one of ours) to any location in the UK and Europe. With our transport partners Rib Master, we can offer a very flexible service to move your boat at a cost effective price. For further details and a quotation. Please call 023 9283 3166 or E-Mail